Our readers support us. This post may contain affiliate links. We earn from qualifying purchases. Learn More
Looking for the best gift for a Virgo man? More than for many other men, for a Virgo man, the sentiment behind a gift is more important than the gift itself.
No matter what you get for him, as long as he knows that it comes from a place of genuine affection and appreciation, he will be happy. In many ways, what you say in the card is more important than the present itself.
Below is a handy categorized list of unique birthday, anniversary and Christmas gift ideas a Virgo man will love in 2020.
Here are the best gifts for a Virgo Man in 2020:
1. Organizers
Recommended Gift: Canway Sports Bag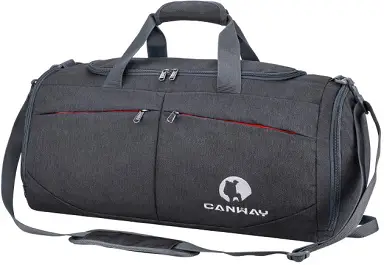 Virgo men always have a lot on their plate, and the way they cope with it is by being organized.
Fashionable and practical, this Canway sports bag is a great accessory for a Virgo man to transport his casual or gym clothes in style. Waterproof and tear-resistant, the bag has a handy wet section where he can store any wet or sweaty clothes without them touching his dry clothes.
Recommended Gift: BestSelf Co. Self Journal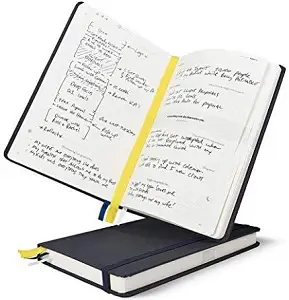 While most Virgo men will already have a system for organizing their life, they are likely to enjoy trying one of the latest goal-oriented planning journals like the BestSelf Co. SELF Journal.
Recommended Gift: Electronic Travel Cable Organizer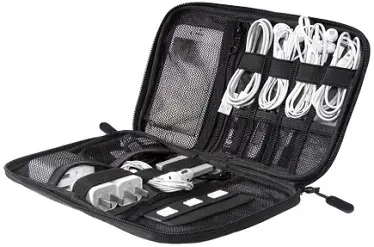 As well as organizing his head, Virgo men like to organize their space. When it comes to traveling, he likes to have everything in order. This travel cable organizer will make a nice small Virgo man gift.
Recommended Gift: Wall Hanging Organizer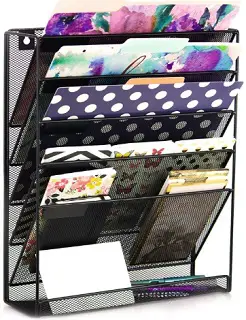 He'll also like a wall hanging organizer to keep all his papers in order, though he is probably striving for a paperless office.
Recommended Gift: Adjustable Shower Caddy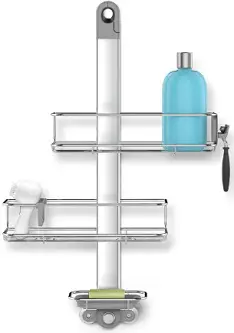 His organization streak extends to the home, and he will like anything that helps him keep all his bits and pieces in order.
Wardrobe organizers that help him deal with difficult items like socks will be welcomed, though he'll also like more imaginative things, like a tension shower caddy for his bathroom essentials.
Recommended Gift: Waterproof Shoe Bag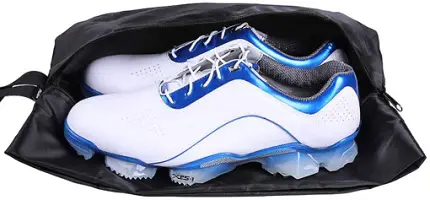 This waterproof shoe bag with a zipper is another small gift a Virgo man who loves his shoes will appreciate. Putting wet shows in his bag of dry clothes will be a thing of the past.
2. Intellectual Stimulants
Recommended Gift: Elon Musk Book
As we mention in our Virgo man personality guide, Virgo men are deep thinkers and they spend a lot of time in their own heads. As such, intellectually stimulating activities that they can do at home will be one of the best gifts for a Virgo man.
A good book such as this one on Elon Musk is always a welcome present. Elon Musk is one of the most intelligent and influential inventors of our time, and this book will be a fascinating read for a Virgo man who loves science.
Recommended Gift: Infinity Cube Fidget
But as well as reading, a Virgo man will appreciate intellectual games and puzzles. He enjoys the challenge of solving a Rubik's or fidget cube.
Recommended Gift: A Short History of Nearly Everything by Bill Bryson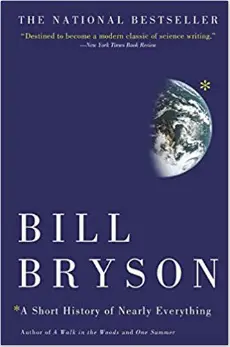 This best-selling book by Bill Bryson gives an interesting insight into history. If your Virgo man loves history, you can't go wrong with this book!
Recommended Gift: Ancestry DNA Kit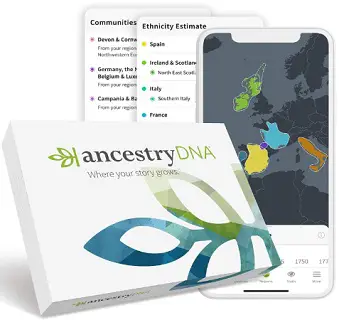 Virgo men are family orientated and enjoy knowing about their past. Get him this popular DNA test kit so he can find out his ancestral past.
3. Well-Being Aids
A Virgo man's perfectionist streak will probably extend to his health. Most Virgo men like to stay in shape, and plan their meals, and take supplements in order to ensure he is getting all the nutrients that he needs.
Recommended Gift: NutriBullet Blender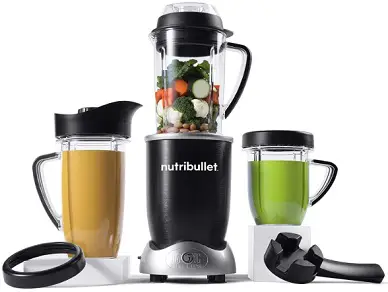 He is probably not into fad diets but has a good understanding of what good eating looks like and how to exercise well.
Making a protein or superfood shake has never been easier with the NutriBullet seen above. An improvement on the traditional blender, any Virgo man who loves making shakes or smoothies will adore the NutriBullet.
Recommended Gift: Fitbit Versa 3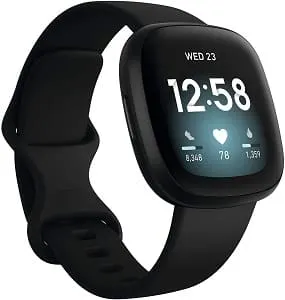 He will also use something like the FitBit wristwatch. The FitBit records the wearers' heart rate and fitness level so he can keep track of his progress.
Recommended Gift: Doorway Chin-Up Bar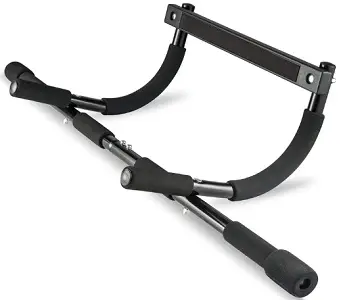 As a Virgo man is always busy, he might appreciate something that helps him get at least some of his exercise at home. He might like a doorway chin-up bar to help him squeeze a bit of exercise in before heading to the office.
Recommended Gift: Foam Roller
Virgo men tend to be very active, therefore they're likely to pick up one or two muscular injuries in their time. A foam roller is a great way to massage muscles and help roll out any little niggles.
Recommended Gift: Posture Protector Harness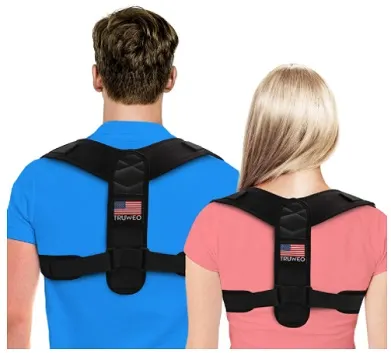 If he regularly goes to the gym or spends long hours on the computer, he will appreciate this posture harness to help keep his shoulders back in a natural position.
Recommended Gift: Phone Sanitizer & Universal Charger
Help him to stop the spread of germs in his day to day life with this handy phone sanitzer and charger.
4. Grooming Essentials
While Virgo men are not vain in general, they do like to take the time to make sure that they are well-groomed.
Recommended Gift: MANSCAPED Body Shaver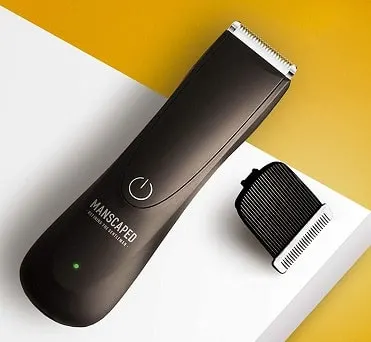 He likes to take care of his skin and his hair, his nails are always properly groomed, and he always ensures that he smells good.
Help him to keep ALL of his body trimmed with this safety-first built shaver. He can trim the delicate areas of his body without the fear of any nicks.
Recommended Gift: Beard Care Kit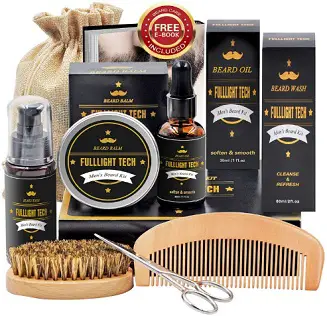 If he is rocking a beard, then he will enjoy experimenting with caring for his beard with a full Beard Care Kit. If you know his favorite scent, some new cologne with excellent reviews will be one of the best gift ideas for a Virgo man.
Recommended Gift: Mens Manicure Set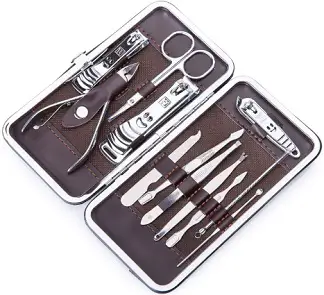 Also, quality travel toiletries that look neat and organized will go down well. He will like a nice manicure set or a good quality toiletries travel bag.
5. Classic Home Décor
Virgo's tendency towards neatness and organization means that he is probably extremely house proud. He probably takes time and care when it comes to both decorating and cleaning his house.
Recommended Gift: Rustic Wine Bottle Holder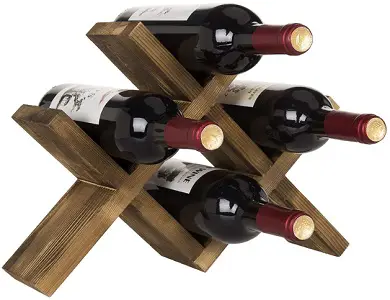 While he likes neat and classic, this does not mean boring, and he will like some more interesting features for his home. If he is into his wine, he might like something like this stylish wooden wine rack.
Recommended Gift: Nutrichef Thermoelectric Wine Chiller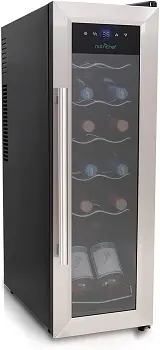 Perhaps something a little more sophisticated such as the Nutrichef Thermoelectric Wine Chiller will make a great gift idea for a Virgo man this Christmas. Its perfect for controlling the temperature of his wine in both the short and long term (Temperature Range: 41 – 64°)
Recommended Gift: Whiskey Globe Decanter Set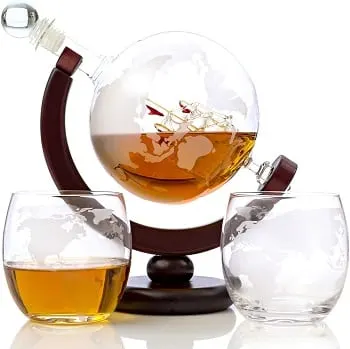 When it comes to decorating, his tastes probably tend towards minimalist and classic, with nice wood finishes. Anything with style like this Italian decanter set will probably go well in his house.
Recommended Gift: Himalayan Salt Lamp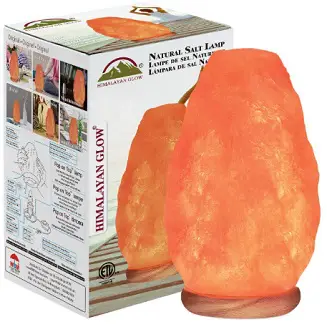 Himalayan salt lamps have become very popular in recent years and they make a great talking point when friends are over.
Recommended Gift: Levitating Moon Lamp, Floating and Spinning in Air Freely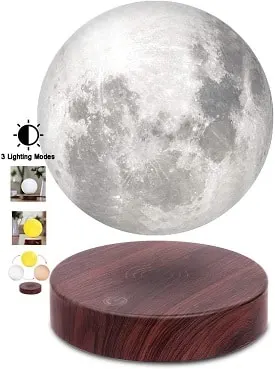 Another super cool Virgo man present idea is this levitating spinning moon lamp. It will likely be a conversation starter as guests are amazed that it's floating.
Also read: