Our readers support us. This post may contain affiliate links. We earn from qualifying purchases. Learn More
Gemini men are easy-going and fun to be with. They rarely complain, and they are usually in a good mood.
A Gemini man is usually happy with whatever you would like to do, so long as you don't always want to do the same thing.
He won't try to control you, and he will be supportive of whatever it is that you are trying to do. So, it would seem like a Gemini man would be a perfect partner.
There is a catch, however. A Gemini man has an extremely short attention span, and it is notoriously difficult for him to stay with only one person.
Out of frustration and desire for his fidelity, you may be wondering how to get a Gemini man to miss you.
In most cases, such thoughts are an indication that there is trouble in the relationship. If you are wondering how to get a Gemini man to miss you, however, it may very well be that it is because he is just being himself.
The easy-going and flexible nature of a Gemini man means that he will adapt to whatever circumstance he finds himself in.
If you are there, he is happy. If you are not, he will find something else to do to amuse himself. This can be very hard if you are the type of person who needs to feel needed.
Read on to understand the difficulty in getting a Gemini man to miss you, and how to have a happy and fulfilling relationship with him anyway.
5 Ways to Get a Gemini Man to Miss You
The most important thing that you can do get a Gemini man to miss you and keep your Gemini man attentive is to make your life together interesting.
A Gemini man thrives on the new and the novel, and he cannot abide boredom. Below are some tips to add novelty and excitement to your relationship.
1) Change things up
The most important thing that you can do in a relationship with a Gemini man is to change things up on a regular basis.
Change your look, change your routine, change anything about yourself.
More than anything else, a Gemini man likes variety. If you make continuous changes, your Gemini man will never know who or what he will be getting when he sees you.
This will make him excited to see you because it will always be new when you are together.
2) Read a lot
In addition to changing things on a regular basis, you will remain interesting and exciting to your Gemini man if you are well-read.
A Gemini man is fascinated by many different topics. The more you have read and studied, the more you will have to talk with him about.
He will enjoy the conversations he has with you, and he will look forward to more.
Do not be surprised if conversations with a Gemini man last for hours or into the night. This is a very good sign for your relationship.
It means that when you are away, he will think about what you were talking about, and he will look forward to your next conversation.
3) Spend some time apart
If you are with a Gemini man, it is not really a good idea to spend all of your time with him.
In addition to increasing the likelihood that he will get tired of you, you will stop having interesting things to say. Your experiences will be the same as his because you have been together constantly.
It is also a good idea to have your own friends and social connections.
Don't be surprised if your Gemini man asks you everything about your friends and who you spend time with.
If another sign did this, you might suspect him of jealousy and possessiveness. With a Gemini man, however, this is not the motive. His motive is gossip, pure and simple.
A Gemini man enjoys people and wants to know everything about them. His friends, your friends, it does not really matter, he just likes to gather information.
4) Be amusing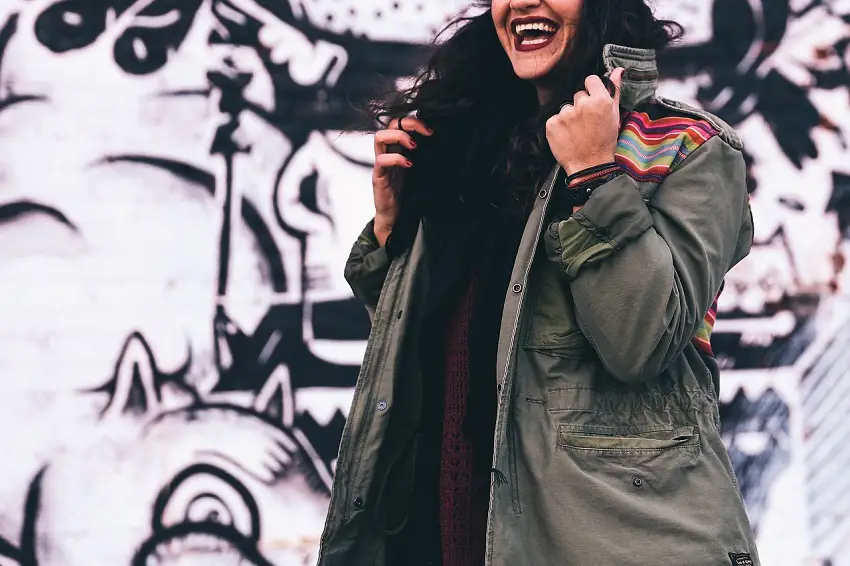 A Gemini man is usually quite light-hearted and fun. He has a wonderful, and often quite silly, sense of humor.
Gemini enjoys words, and he often likes to play with words. Puns are his specialty.
If you show interest in his puns and can tell some of your own, you may even be able to get a Gemini man to show signs that he misses you when you are not around.
He will gather jokes and puns just so he can share them with you the next time he sees you.
In general, don't take him, life, or yourself too seriously. Be willing to play, especially in the bedroom. Feel free to incorporate games and role play into your sex life.
5. Set Boundaries
In order to get a Gemini man to miss you, it is important to be as fun and interesting as you can.
On the other hand, unless you are willing to be a full-time stand-up comic and entertainer, you will not be able to keep him occupied all of the time.
Because of this, it is important to set boundaries with him with respect to what he can and cannot do to relieve his boredom.
As Mutable Air, a Gemini man does not have natural boundaries of his own. He does whatever he feels like at the moment.
For this reason, you will need to be the one who decides what is and what is not acceptable in your relationship.
Are Gemini Men Jealous?
As a general rule, Gemini men are not jealous. Jealousy requires at least some sense of permanence.
Generally, you get jealous because you expect fidelity and consistency from your partner. If you feel that this is threatened, it brings up negative feelings, such as jealousy.
Gemini men rarely have any sense of expectation about anything. Each new day is a new adventure, and every new person they meet represents a new conversation.
Indeed, Gemini is one of the few signs that could truly manage an unconventional relationship, in large part, because they do not get jealous.
Ignoring a Gemini Man
So, if you cannot make a Gemini man jealous, will ignoring him get him to miss you? Unfortunately, the answer to that question is also no.
A Gemini man will interact with you so long as you are interesting and entertaining. If you ignore him, you will be boring, and he will find something else to do.
Social media was made for Gemini. It allows for superficial contact with many different people 24 hours a day, 7 days a week.
If you are not paying attention to him, he will have no trouble finding someone who will.
If he is not communicating over social media, he will be surfing the web for whatever new information he can find.
So what can you do to get your Gemini man to give you the attention that you want and need? The answer to this is a two-pronged approach.
The first prong is to keep life interesting for both of you, and the second prong is to set boundaries.
See More:
Conclusion
A Gemini man is a fun and entertaining partner. He is easy-going and adaptable.
On the other hand, it can be difficult to keep his attention.
If you are feeling neglected and are thinking about how to get a Gemini man to miss you, it is helpful to understand his fundamental nature.
He lives in the moment. In order to keep his attention, it is important to keep life interesting and set boundaries about what he can and cannot do when he gets bored.
What do you think? Please tell us your experiences with a Gemini man.