Our readers support us. This post may contain affiliate links. We earn from qualifying purchases. Learn More
A Gemini man who likes someone is known for his spontaneous and fun-loving personality, but a Gemini man in love can be even more surprising!
This zodiac sign has a certain child-like spontaneity and curiosity about the world and people that surround him.
With an extremely wide array of interests and fascination for everyone and everything, it can be hard to tell if he is falling for you or if he is just interested in you for the moment!
Read on to discover the 12 obvious signs a Gemini man likes you, and what kind of woman do Gemini men like.
Signs a Gemini Man Likes You
1. He will be extra sweet and romantic
If a Gemini man likes you he will make sure to compliment you on your appearance and be extremely attentive to your needs.
A Gemini man in love will ensure you feel special and that you are doted upon with an extra dose of sweetness.
He will want to make sure you feel taken care of and will say sweet things to you to make you feel good.
If a Gemini man is attracted to you he will make sure to make cute gestures of romance like giving you a bunch of wildflowers he picked himself to show he cares. He will try to give you a lot of affection in public including romantic hugs and kisses.
To top it all off the Gemini man will most definitely want to capture these moments in a pic and post to his social media accounts as an added measure of romanticism to show you he likes you!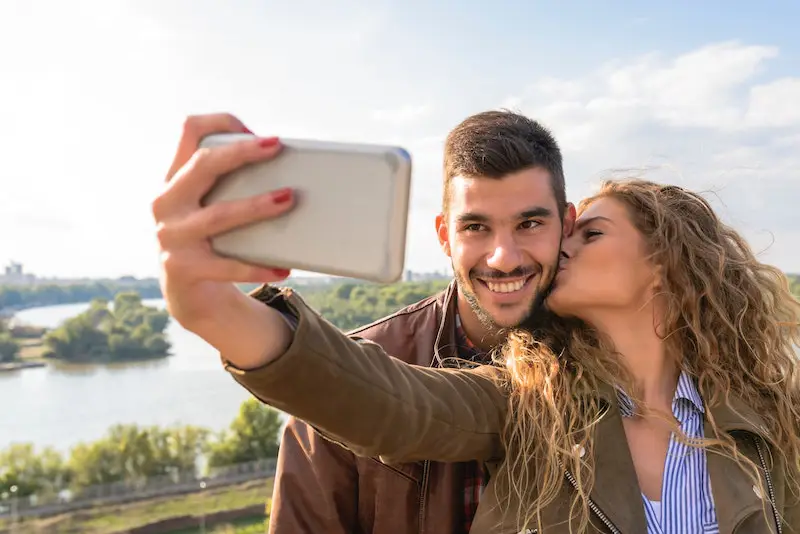 2. He will buy or make you little thoughtful gifts
If a Gemini man has feelings for you he will channel this into buying or making you thoughtful gifts. As an air sign, the Gemini is known for coming up with inventive ideas.
Not one for show off types of gestures, this zodiac sign will make you gifts that are tailored to your specific interests.
For example, he may find out what music you like and make sure to download all of your favorite artist's songs to your workout playlist as a surprise!
The Gemini man gets pleasure out of making and creating things with his hands and he will want to put in effort into impressing you with his skills. He may set up a craft cocktail night and show off his skills putting together your favorite drink to show you he wants you.
3. He will communicate with you in every way possible
Known as the zodiac sign associated with communication your Gemini man will use every method of transmission to show you he likes you.
He will use text, e-mail, social media, video chat, and even a phone call here and there to be able to make extra contact with you.
If a Gemini man is attracted to you he will enjoy sharing his ideas and will want to make sure he is in constant contact with you regarding his thoughts and opinions.
He will want to share funny memes and other interesting information he has picked up throughout the day. He will really enjoy getting messages from you as well!
4. He will want to attend parties with you
When a Gemini man has a crush on you, he will invite you to parties and social occasions.
Not only will he want to show you off to his friends and colleagues but he will also want to make sure you have a great time meeting people he finds interesting and worthy of your attention.
Your Gemini man will make the party rounds and be sure to introduce you to all of his friends and maybe..ahem..even some former paramours.
He will have surely moved on from these past trysts as you are the new object of his affection. He will stroll you around the room proud to have an equally interesting and witty partner by his side for the event.
Your Gemini man wants to make sure you can let loose and have fun with him so he will want you there having fun by his side.
5. He will want to spend his free time with you
When a Gemini man is interested in someone or something his curiosity will drive him to learn everything he can about that person or thing.
A Gemini man shows he likes someone by wanting to spend a lot of time with them. He will want to see you constantly and meet up with you even if just for a quick bite of lunch or to grab a coffee.
This zodiac sign is known for needing constant stimulation and he will crave entertainment and attention from the people he likes.
He will want to connect with you on a physical level when he likes you beyond the mental stimulation he desires. He will want you all to himself for days at a time absorbed in your own interesting little universe.
A Gemini man will be completely involved in the present moment and share his every thought and idea with you during this time.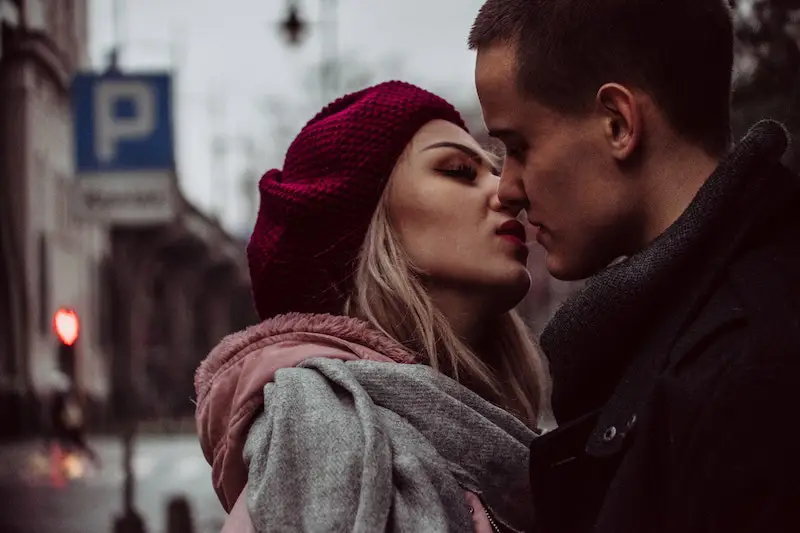 6. He will want to have new experiences with you
One way a Gemini man will give away his interest in you is by taking you to new and interesting places. He craves new adventures and he will want you there by his side to have these new experiences with him.
He will love traveling, meeting new people, and seeing all the sights. The Gemini man will no doubt want you there every step of the way as a sign that he likes you!
He will make bold decisions and take risks like trying to travel across a country with no money just to prove to you and to himself that he can make any situation work on wit and charm.
He will most likely want you to move around with him a lot and see the world, new cities, and new places. The Gemini man needs to be moving in and out of new places quickly to keep up with his ever-changing interests.
7. He will want to have long and interesting conversations with you
Nothing turns a Gemini man on more than having a long drawn out and intricate socio-political conversations. This air sign will want nothing more than to be mentally stimulated through extensive discussions that bounce from topic to topic.
He will want to discuss everything and anything from the latest local gossip to brilliant ideas about life, science, and belief.
A way to tell a Gemini man likes you is that will be extremely open to your opinions and open to any topic you want to discuss.
Your Gemini man will, of course, be absolutely taken with your mind and fascinated by your ability to connect with him mentally.
As we mention in our guide to seducing a Gemini man, a mental connection for a Gemini man will lead to a physical connection.
8. He will plan spontaneous romantic dates
A Gemini man will show hs is attracted to you by taking you on spontaneous romantic dates. If he is willing to do this for you that is a sure sign he likes you!
He will show up at your house at all hours, this is not a "booty-call" by the way, to take you on exciting romantic adventures.
Your Gemini man will show up with a picnic basket packed and a tandem bike ready to take you on a romantic date in the park. Gemini is the sign of the twins after all so doing things in two's is his forte.
He will have everything planned out for the day and be thrilled at expressing his boyish romanticism with you.
He will show you he likes you by having all the details of the day sorted with spontaneous and fun activities planned out for each step of the date.
You never know where you may end up with a Gemini man.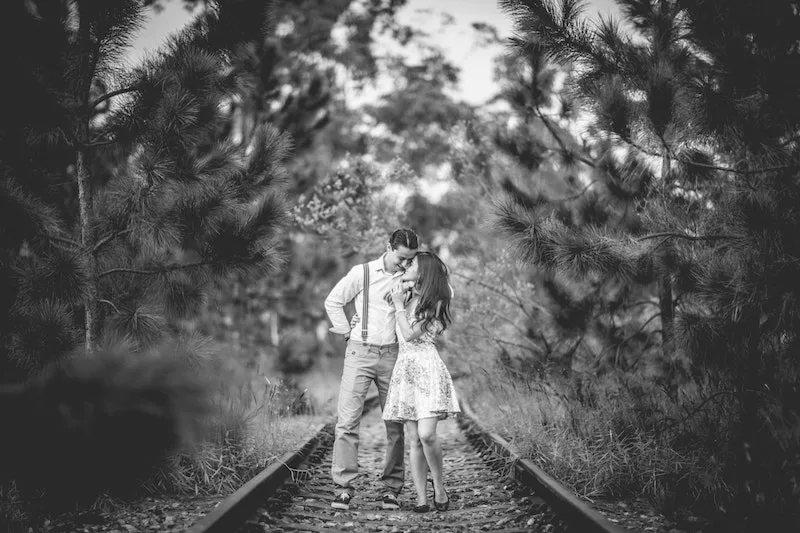 9. He will flirt and joke around with you
When a Gemini man likes you he will flirt with you constantly. He will play pranks on you and expect you to be light-hearted in return about this!
This zodiac sign is able to laugh and find humor in most aspects of life and will take a light-hearted approach to his affection for you. He will poke fun at you as a sign that he likes you.
A Gemini man has the innate ability to draw you in with his boyish charm and get you in on playing his flirtatious game.
If he likes you he will make direct eye contact and be enraptured with your every move and thought. He will lean in to show he is truly listening and that you have his attention.
Being flirtatious but hard to get is a great way to get a Gemini man addicted to you.
10. He will work extra hard to win your heart
A Gemini man is known for easily landing a lady, therefore, he will work extra hard to prove that he is serious about a relationship with you and that you are not just flavor of the week when he really likes you.
He will make every effort to demonstrate that you mean more to him than just the chase and that he wants this relationship to last.
He will make sure he knows your likes and dislikes so he can play up the positives in your budding relationship.
A sign that a Gemini man is falling in love is if he is willing to put in that extra work to gain your long-lasting affection in return.
He will be searching for loyalty, something that does not always come easily to the zodiac sign of Gemini!
He will want to prove how loyal he is to you and that he is faithful and ready to make a commitment when he really likes you!
11. He will want to be a team
One of the signs a Gemini man secretly in love with you is he will want to partner up and share every aspect of life with you! A Gemini man views his relationships as a team effort.
Think, "Two-peas-in-a-pod," as he is the astrological symbol of the twins, he will be searching for a teammate in love.
Your Gemini man is looking for his "partner in crime" and wants someone he can share every aspect of life with.
He is looking for someone to be free with him and discover the wide range of human existence and experience. He will think of you as a good friend and a romantic partner.
12. He will be there for you with staying power
A Gemini man will show he likes you by being there for you. He will want to be a person you can really rely on for emotional support.
He will be there for you when you need him and will want to show you he is dedicated to your well-being.
Your Gemini man will show you he cares by checking in on you throughout the day.
Try Our Compatibility Calculator
Conclusion
This social and talkative zodiac sign of a Gemini man may seem like he is giving you the run around at times as he is a hard zodiac sign to pin down.
A Gemini man is known for his adaptability and changing his mind often as his attention flits from thing to thing.
His fascination can wane quickly so building a relationship with him takes time and dedication.
Knowing these 12 obvious signs a Gemini man likes you can help guide the way to laying the foundation for a strong and lasting relationship.
See More:
What do you think, does your Gemini man behave in these ways when he wants you?