Finding the right gift for a Leo woman is no easy task. When thinking about gifts for a Leo woman, remember that she likes to live larger than life. Don't be afraid to go over the top. She appreciates big gestures.
Leo women will appreciate anything that makes them look good and puts her at the centre of attention. It doesn't matter if it is a nice dress, a beautiful ring or a good party, she will love it.
They also know how important it is to look after and indulge themselves on occasions. Therefore, anything to pamper her will also make a great present. Otherwise, just think of something fun to give them a good time.
To help you narrow down your search, we've handpicked a range of unique birthday, anniversary and Christmas gifts a Leo woman would love.
Here are the Best Gifts for Leo Women
1. Throw a party or get her a new outfit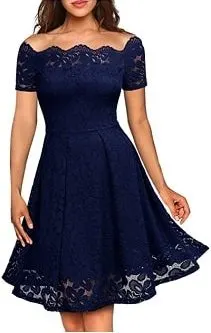 Recommended Gift: Stylish dress
As Leo women love being the centre of attention, a party in her honour always makes a good gift choice. While she will love any party as long as it is full of her nearest and dearest, don't be afraid to go over the top and order the champagne. She loves a little bit of indulgence.
Leo women love dressing up and often go over the top when it comes to putting costumes together. If you want to plan a surprise party, don't be afraid to go ahead and choose a costume for her (we recommend the one above). She will be up for the fun and won't be afraid to wear what you choose.
While most Leo women already have a wardrobe full of party dresses, they still appreciate receiving a nice new piece as a gift. Consider getting her a new dress as a gift, but make sure you get the right size. Leo women like to stand out, so go for something bold.
If you are unsure about getting her a dress, think about other party accessories like this clutch or this nice woman's belt. Whatever you go for, just make sure it is bold and memorable.
2. Pampering
Recommended Gift: anti-ageing Retinol Moisturizer Cream
While Leo women are generally always on the go and lead busy and hectic lives, they also appreciate the importance of looking after themselves. They prefer not to let themselves get run down. This means that she appreciates ways to relax and pamper herself.
Something like a spa day makes the perfect gift for a Leo woman as she will enjoy having other people wait on her hand and foot. Don't be afraid to go all out and order something unusual such as a mud bath or a seaweed wrap.
Leo women also take the time to look after themselves at home. She will get good use out of all the pampering toiletry and scent kits that are often available as gift packs. These packs are meant for women like Leo. Consider something all-natural like this Dead Sea Mud Mask or this Handmade Spa Bath Gift Set. She is all about enhancing her natural gifts.
While her personal confidence means that most Leo women have no problem growing old gracefully, this does not mean that they do not like to look their best. Consider something like this Olay night cream.
3. Fine Food
Recommended Gift: Crystal Wine Glasses
As we mention in our zodiac guide to Leo women, they tend to enjoy the finer things in life and indulging just a little. This includes food and drink. She appreciates fine wine, a perfectly made cocktail, and a little bit of chocolate indulgence.
Better yet, take her on a wine tasting experience or to a chocolate-making workshop. Even dinner out at a really good restaurant will tick boxes for a Leo woman in terms of a present.
If she likes entertaining at home, some fancy crystal wine glasses (pictured above) or nice cocktail tumblers will make a good present. If she is into red wine, a nice bottle with this decanter could go down well. She will probably also get good use out of this cocktail making set.
Making something special for her, like a cake or a nice dinner, will also be well received. She might also like some foods that remind her of her home or childhood that are difficult to get where she is now. While Leo women do not tend to be sentimental, she will certainly appreciate the thought.
4. An Adventure
Recommended Gift: an adrenalin experience
Leo women love a little bit of adventure and will appreciate an 'out-there' experience. She won't be afraid to try all the classic adrenalin junky activities such as sky diving, bungee jumping or abseiling. She will never admit she is scared, even when she is, as she will want to maintain her warrior façade.
She will also like competitive adventures such as go-karting or paintballing, where she can go in and not only have a good time, but also win! For Leo women, winning can be an important part of the fun. However, be willing to put up with her intense competitive streak, and maybe a little sulking if she doesn't come out on top.
5. Leo-Related Items
Recommended Gift: 14 Karat Gold Statement Lion Pendant
Whether she is an astrology buff or not, Leo women tend to be proud to be Leos, and aren't afraid to proclaim it a little. As a Leo, she thinks of herself as a bit of a lioness, and lion themed items appeal. Consider something like this Fierce Lion panelled wall art or this Lion journal.
A Leo woman will also like anything Leo themed. She can keep some of her collection of jewellery in this Mystic Sloth Leo Box, and will appreciate nice pieces that celebrate her sign.
A good example is this Zuo Bao Rose Gold Leo Bracelet or the 14 karat gold statement lion pendant (pictured above). She might also like something like this Zodiac Celestial Wall Tapestry. She will probably also like this Lion Zippo as fire is something that makes her feel energised.
6. Jewellery
Recommended Gift: Women's Gold-Plated Bangle
Leo women love to accessorise and love to have the right piece of jewellery for every occasion. This means that jewellery always makes a good gift for a Leo woman.
She probably likes bold statement pieces and can pull off more dramatic pieces that others might be wary of wearing. In all cases, they prefer gold, and like to couple it with bright and striking stones.
Leo has an affinity for Peridot, Onyx, Diamond, Carnelian, Sardonyx and Ruby, so they all make good jewellery choices. She might like something like this gold and peridot tennis bracelet, or something like the striking gold and onyx bracelet (pictured above). This yellow gold, black onyx and diamond ring is probably something that will take pride of place in her collection.
If the gift is for a romantic partner, consider something like this pendant necklace in gold and onyx that says I Love You in 120 languages.
See more: