Our readers support us. This post may contain affiliate links. We earn from qualifying purchases. Learn More
Finding a unique gift for a Leo man is no easy task. However, Leo men like going over the top, so no gift idea is not too whacky or indulgent.
Get him something that will help him shine as the star of his own show, or think of something fun that you can do together.
To help you in your search, we've handpicked a range of unique birthday and Christmas gift ideas a Leo man will love in 2020.
See the best gifts for a Leo man in 2020
1. Men's Jewellery and Accessories
Recommended Gift: Stuhrling Original Men's Skeleton Watch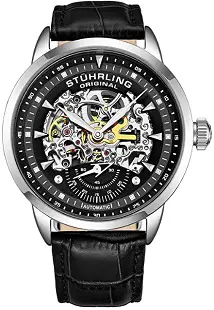 More than any other sign, Leo men appreciate a little bit of bling. They like something that makes them stand out, and their charisma means that they have no problem carrying it off. They can get away with wearing things that might make other men uncomfortable.
One great example is the Stuhrling Original Men's Skeleton Watch. This watch has a unique style and with the cool internal mechanism on show, it would be a showpiece or talking point.
Recommended Gift: Watch Movement Cufflinks
When in doubt, go for something gold or silver. Gold is Leo's affinity metal and it makes them feel strong and confident.
Gold cufflinks, a gold necklace or bracelet, a gold ring, all will suit the Leo man in your life. He will love something like these watch movement cufflinks.
Recommended Gift: Genuine Italian leather belt
As well as jewellery, he will appreciate other accessories like this genuine Italian leather belt. He appreciates the little things that give his look a bit of extra sophistication.
Recommended Gift: Ray-Ban Classic Mirrored Aviator Sunglasses
If you are very in tune with his tastes, some high-quality sunglasses will be one of the best gifts for a Leo man.
Recommended Gift: Vintage Hanging Toiletry Bag Organizer
To keep him organized and looking good on his travels, this stylish hanging organizer bag is a great Leo man gift idea.
Recommended Gift: MANSCAPED Body Shaver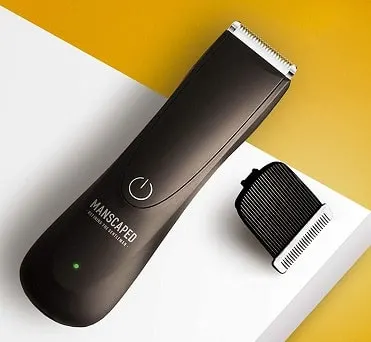 If he likes to keep trimmed and looking sharp, this body shaver from MANSCAPED is all the rage right now.
Let him tidy up ALL areas of his body without the fear of nicking anything sensitive. The shaver is designed to be very safe and smooth so that no areas of skin can be cut from it.
2. Fire-Related Items
Recommended Gift: Personalized ZIPPO Lighter Venetian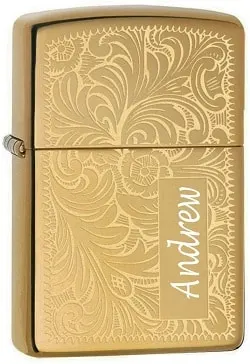 As we alluded to in our Leo compatibility guide, this zodiac sign is the fieriest of the fire signs. Anything fire-related can make a good present and keepsake.
Consider something like a classic Zippo. Since your Leo man probably thinks of himself as a bit of a rebel, but with a cause, this will appeal.
Recommended Gift: LED Flame Lightbulbs
He might also like something a bit quirky like these LED flame effect light bulbs.
Not only will they bring a bit of fire into his personal space, but they make a great talking point when friends come over. He will appreciate the extravagance of them.
Recommended Gift: Garden Torch Set
For similar reasons, he will appreciate some classic garden torches to use when entertaining. He will prefer the real thing to any fire look solar-powered alternatives.
3. Fine Food and Drink
Recommended: Italian style decanter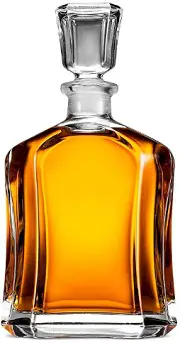 Get him an expensive bottle of champagne, a perfectly aged whiskey, or an exotic vodka to go with the smart Italian decanter above.
Recommended Gift: The Pepper Trade 8-pack Peppercorn Collection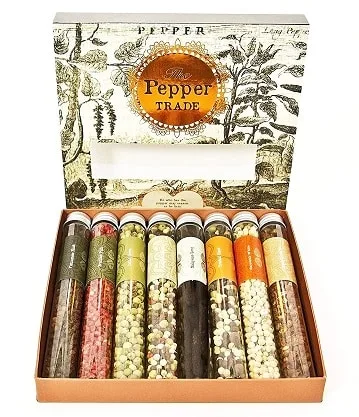 Leo enjoys the finer things in life, and this includes food. He sees himself as a bit of a James Bond character and enjoys that idea of a larger than life approach to living.
Help him explore the different peppercorn flavors from around the world with this beautifully presented peppercorn gift set. It may also be a great conversation starter!
Recommended Gift: Antarctic Star Wine Cooler/Cabinet Beverage Refrigerator
Something for the drinks cabinet will make for one of the best gifts for a Leo man, as he often has friends over and likes to share his bounty.
Recommended Gift: Elite 23-Piece Bartender Kit Cocktail Shaker Set
Let your Leo man entertain and wow your guests with his domestic bartending skills. Watch him have fun creating colorful cocktails for his guests.
Recommended Gift: Ninja Programmable Coffee Brewer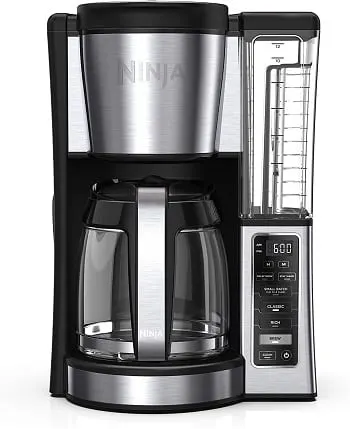 If he loves his coffee in the morning, this Ninja programmable coffee brewer is a great way for him to make the perfect brew every time.
Recommended Gift: Mahout's Blend The Rarest & Most Expensive Coffee in The World
These Mahout's Blend coffee beans are the rarest and most expensive coffee beans in the world. They would make a good showpiece when friends are over, or a handy Instagram post, if that's his thing.
4. Tools for Entertaining
Recommended Gift: Rustic 3 Tier Stackable Wine Rack
We have already seen that Leos love entertaining. They enjoy having friends and colleagues over to their home as it gives them the opportunity to show off their good taste and be the center of attention as host.
As such, they like to have all the tools they need for entertaining on hand. As well as champagne flutes and whiskey tumblers, consider a nice wine rack that lets his guests see his excellent wine collection.
Recommended Gift: MAIRICO UltraSharp Carving Knife
Leos are surprisingly good in the kitchen when they take the time, so he will also enjoy hosting a good dinner party. Quality tablecloths, plates, and serving dishes all make for perfect gift ideas for a Leo man.
A good quality carving knife when serving his guests will make for one of the best presents for a Leo man. Consider this A Cut Above Carving Knife with Fork.
Recommended Gift: Essential Oil Diffuser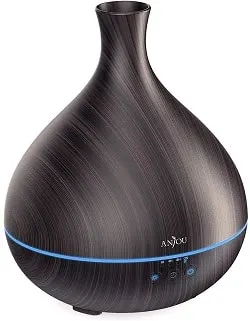 Let a Leo man create a soothing and relaxing atmosphere with this essential oil diffuser. You could also buy an essential oil set so he can mix and match a range of oil combinations.
Recommended Gift: 101 So Bad, They're Good Dad Jokes
To help a Leo man bring the center of attention back on himself, nothing works better than ridiculously bad dad jokes!
Recommended Gift: ESCAPE ROOM IN A BOX Game
A classic board game such as Escape Room in a Box is a fun way for a Leo man to entertain his guests this Christmas.
5. Extravagant Tech
Recommended Gift: Ring Video Doorbell 3
Another one of the best gifts for Leo men is the latest tech gadgets. He likes to be at the cutting edge, and he likes to show off to his friends with his latest acquisitions, so home tech is always a good choice.
A video doorbell like the Ring Video Doorbell 3 is a great gadget as he always likes knowing what is going on and hates missing a phone call or a visit.
Recommended Gift: iRobot Roomba Vacuum
If he already has a home assistant, check out the iRobot Roomba Vacuum, since while he is house proud, he probably does not like to spend a lot of his time cleaning.
He will also like something like the Nest Learning Thermostat that allows him to control the ambiance of every room in his home.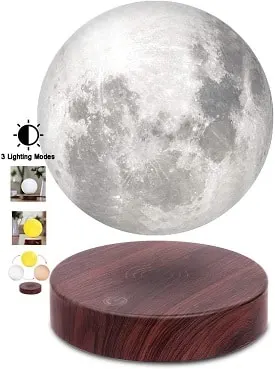 Recommended Gift: Levitating Moon Lamp
Leos are usually very creative and often have an artistic streak, so he might like some tech that he can use creatively. If he is not artistic himself, he might appreciate something artistic, like this Levitating Moon Lamp.
Recommended Gift: Phone Sanitizer & Universal Charger
If he is stuck to his phone like glue, there's a fair chance it has lots of germs on it.
With the current climate, it's important to stop the spread of germs, and cleaning your phone is a great way to do this. As well as a charger, this phone sanitizer is effective on 99.9% of surface germs on a phone.
6. An Adrenalin Rush
Recommended Gift: Segway Electric Kick Scooter
As we mention in our ultimate guide to Leo men, they like to live dangerously. They will always make the risky decision as they believe that if you don't gamble big, you don't win big.
For this reason, Leos are the type of men who appreciate a good adrenalin gift like a skydiving or bungee jumping package. But be prepared, he will probably want you to do it with him!