Our readers support us. This post may contain affiliate links. We earn from qualifying purchases. Learn More
Looking for the best gifts for a Capricorn man is no easy task. Capricorn men are very focussed on pursuing their goals and doing it all themselves, they never like to ask for help. Despite not asking, this doesn't mean that they don't need help!
Gifts that show a Capricorn man that you know them and that you know what is important to them will always hit the right spot. Get him something to help him with his current goals, something to help him keep on top of the little things that he doesn't have time for.
To help you in your search, we've handpicked a range of unique birthday, anniversary and Christmas gift ideas a Capricorn man will love in 2020.
Best Gifts for a Capricorn Man in 2020
1. DIY Gifts
Recommended Gift: WORKPRO 322-Piece Home Repair Hand Tool Kit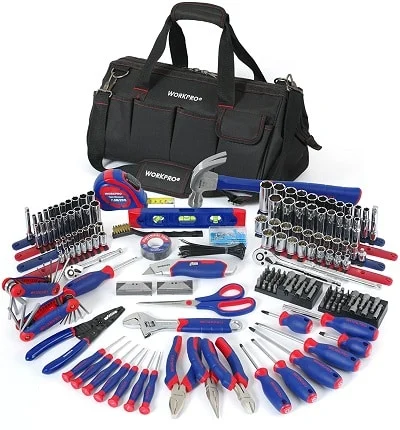 Capricorn men always like to do everything for themselves, which includes fixing things around the home. As a result, he has probably accumulated quite a few tools over the years, but probably in a bit of a sporadic manner.
Some nice new matching toolsets are a great gift idea for a Capricorn man.
Make sure he has everything he needs at his fingertips for a home emergency with a full home repair toolkit, or help him organize his existing tools with a DEWALT Tote tool case.
Recommended Gift: BLACK+DECKER Mouse Detail Sander
If he is into woodwork, help him get through the task faster with a Black and Decker handheld sander, or help him put his own unique decorative twist on things with a Pyrography Wood Burning Pen.
2. Home Tech
Recommended Gift: Ninja CE251 Programmable Brewer, with 12-cup Glass Carafe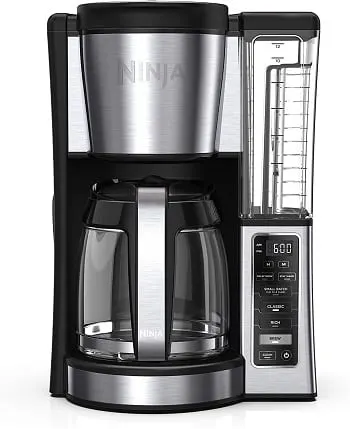 He might also like some new gadgets for the kitchen, such as the popular Ninja Programmable coffee brewer.
If he likes to cook, he might like a trial subscription to an ingredients home delivery service that delivers him all the ingredients he needs.
Recommended Gift: Presto 03430 Pizzazz Plus Rotating Oven
Is he a pizza lover? Let him make his own faster with this pizza cooker.
Recommended Gift: Electronic Cat Flap
As we mentioned in our guide to Capricorn men, they keep their focus on the things that are important in life. While they may have every detail of their pet project covered, they can easily lose sight of others.
Capricorn men love anything that can help them automate the mundane day to day things of life so that they don't have to worry about forgetting.
If he has a cat, get him a smart cat flap which allows him to automate the times that his cat is allowed in and out of the house. It also records of points of data like when the cat comes in and out.
Recommended Gift: iRobot Roomba E5 Vacuum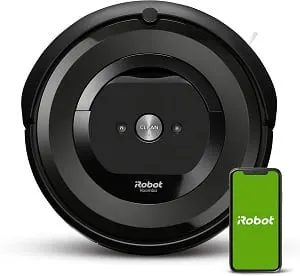 Let him forget about vacuuming with the iRobot Roomba E5 vacuum for both carpets and hard floors.
Recommended Gift: Nest Learning Thermostat
Make sure he is never struggling with the thermostat again by getting him a Google Nest Learning Thermostat that can smartly control the temperature of all the rooms in his house.
Recommended Gift: Levitating Moon Lamp, Floating and Spinning in Air Freely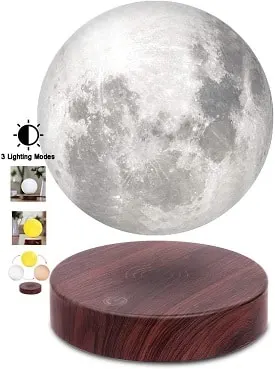 3. Planners and Organisers
Recommended Gift: Daily Positivity Journal For Happiness, Wellness, Mindfulness & Self Care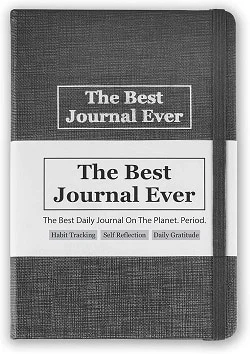 Capricorn men are very goal-oriented. They like to make a plan to see their goals achieved, and like to keep track of every step, making sure that everything has been done just the way that they like.
As such, they are big users of planners, organizers and other things that can help them keep track of everything and make sure everything gets done.
Productivity planning diaries would make a great gift for a Capricorn man, such as the Daily Organizer Planner or the Productivity Planner.
Recommended Gift: Rustic Torched Wood Magnetic Wall Chalkboard, Large Size 18″ x 24″
If he works in a team, he might like a way to visually keep track of what everyone is doing and could use a whiteboard or chalkboard to use in the office.
4. Art and Music
Recommended Gift: Sony Black Bluetooth Wireless Over-Ear Headphones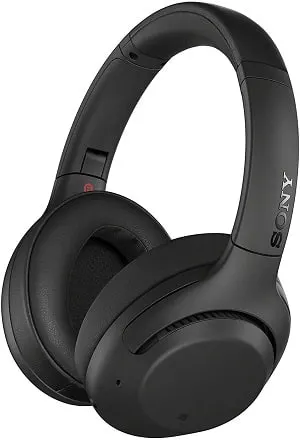 Help him really focus on his music, a great Capricorn man gift would be some very highly-rated noise-cancelling headphones.
Recommended Gift: The Beatles Monopoly: Collector's Edition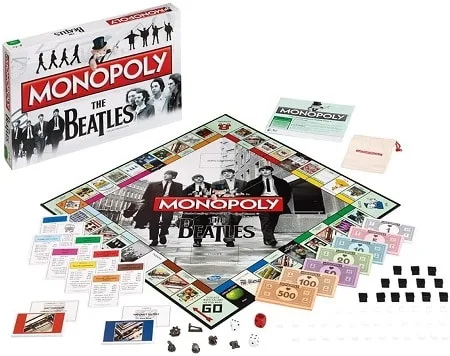 While a Capricorn man can sometimes seem like they are too focussed to take the time to soak up art and music, that simply is not the case. Both visual art and music are deep sources of inspiration for a Capricorn man.
Just like everything in his life, he takes his passion for art and music seriously. He may enjoy playing the Beatles Collector's Edition Monopoly board game with friends and family.
Recommend Gift: The Grand Museum of Art Board Game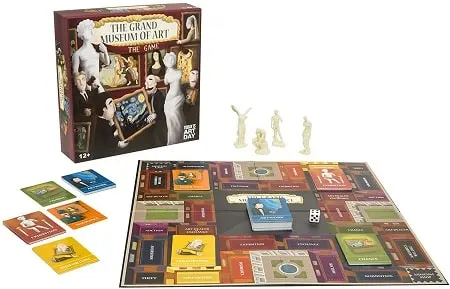 When it comes to art, he probably has quite particular tastes, which you can hopefully get a feel for what he has around the house. See what he already has on the walls, and look for any coffee table books about a certain artist or style of art.
He probably doesn't mind prints, as he is more interested in how the art makes him feel than the status of 'owning' a good piece of art, but if you do go for a print, make sure it is a quality frame.
Recommend Gift: How to Draw Cool Stuff
A new art book will also make a good Capricorn birthday present.
Recommended Gift: Vinyl Record Coasters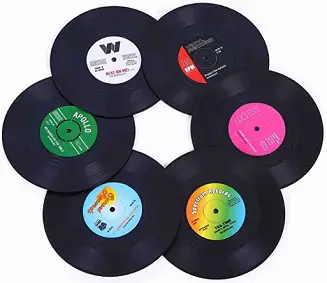 5. Something to Help them Relax
Recommend Gift: Next Generation Electric Foam Roller with 5 Speeds Settings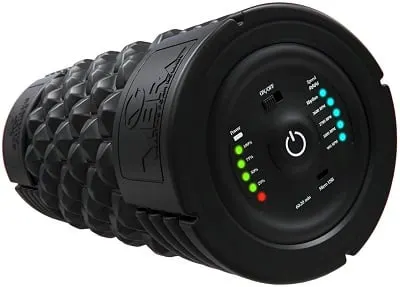 If he leads a pretty physical life, he probably also gets sore muscles on a regular basis so a foam roller or an electric pulse muscle stimulator are both things that he will find useful.
Recommended Gift: Himalayan Salt Lamp Bowl with Crystal Chunks and Dimmer Cord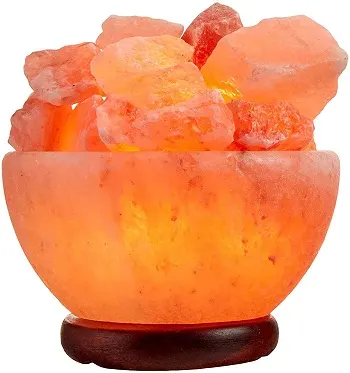 As we mention in our guide on how to attract a Capricorn man, they always like to be kept busy and tend to feel that time not working on his goals is time wasted. Just like everyone, he needs to relax, and he can use some help to do that.
While it is not the type of thing he would think to get for himself, he will appreciate a good massage to help him relax.
Recommend Gift: MUSE S: The Brain Sensing Headband
If you think that he might have a genuine problem with stress, you could get him some help relaxing with something like the Muse Brain Sensing Headband. It is a meditation assistant that can lead him through guided meditations, but also tracks his brainwaves and can tell him when he is successfully relaxing.
Recommended Gift: DIY Aromatherapy: Over 130 Affordable Essential Oils Blends Book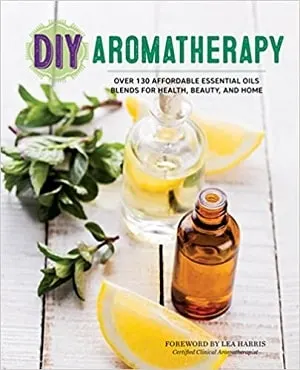 6. Practical Gifts
Capricorn men are practical people, and they actually appreciate practical presents as they are often too busy to get themselves the things that they need. Those new socks and underwear are recommended gifts for a Capricorn man, as he is likely on their last legs.
Recommended Gift: The Pepper Trade 8-pack Peppercorn Collection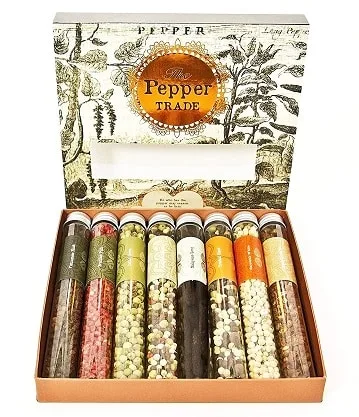 The key to making a practical gift thoughtful is to really pay attention to what he needs so that he knows that you have been thinking about him. Does he enjoy trying different flavors from around the world? If so, this beautifully presented peppercorn gift set will make the perfect present.
Does he want to get fit and also spend more time outdoors? Why not get him a reliable mountain bike.
Recommend Gift: Electric Razor with Sterilization Clean Charge Station
If he has had his current razor for a while, think about the latest electric shaver or beard trimmer.
Recommend Gift: Philips Sonicare ProtectiveClean 4100 Rechargeable Electric Toothbrush
If his current toothbrush is getting a bit worn out, get him the latest electric toothbrush to keep his whites pearly.
Recommended Gift: Segway Ninebot MAX Electric Kick Scooter, Max Speed 18.6 MPH, Long-range Battery
Also read: