Our readers support us. This post may contain affiliate links. We earn from qualifying purchases. Learn More
Need help finding the best gifts for a Cancer man? We've handpicked a range of unique birthday and Christmas gift ideas a Cancer guy will love in 2020.
When searching for gifts for a Cancer man, the most important thing to remember is that it means something. As we mentioned in our Cancer compatibility guide, they do not clutter their lives with things, or people that do not hold importance for them.
It is important to look for things that he will either love to use or remind him of who and what he loves.
See our Best Gifts for a Cancer Man in 2020:
1. Xenvo Pro Phone Lens Kit
The people in a Cancer man's life are extremely important to him, and he likes to have reminders of them in his home. He's probably keen on photography and has quite a few photos of his family and friends around the house.
The latest mobile phone lens kit makes an awesome Cancer man gift. You can enhance a phone's camera zoom by up to x15 and get clear long distant photos.
2. Nixplay Digital Picture Frame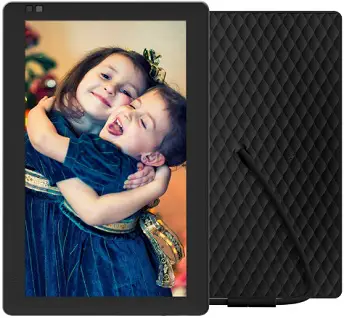 Since he probably has more photos than he can display, he will likely appreciate a digital photo frame that allows for more of them to be present in his home.
A personalized photo calendar is also a great way to make better use of all his photos. He will also use a nice photo album where he can keep photos of a particular event, holiday, or person to revisit on a regular basis.
3. GoPro HERO 9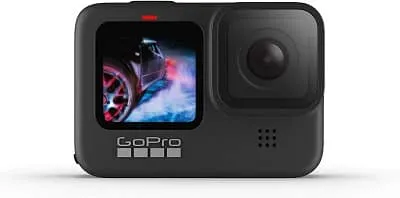 If he's into outdoor activities such as cycling, a GoPro is a great gadget to have. He can record his journeys and look back on any memorable events or tricky paths he crossed.
4. Ancestry DNA Kit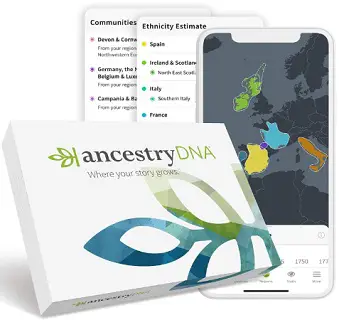 A Cancer man appreciates the importance of where he comes from and what has made him the man that he is. He is probably the type of person who has fully researched his family tree and knows his way around ancestry research websites.
He might not yet have gone as far as having an ancestry DNA test and might appreciate the novelty of this kind of test.
5. Genealogy Wall Chart
If he hasn't already fully researched his family tree, some tools and guides to help him get started on the process will make for one of the best gifts for a Cancer man.
Assuming he has done the work, he might like some way to display the results so that he can talk it through with family and friends, like this Genealogy Wall Chart.
If you know that he has a strong connection with a particular country or cultural group, reading material on their history and culture will always be a welcome addition to his library.
6. A Journal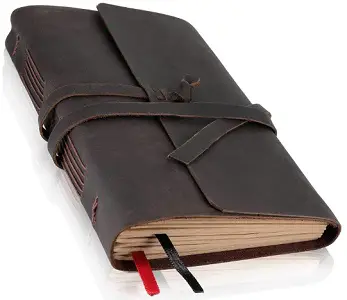 Cancer men treasure their memories and like to have keepsakes to remind them of fond memories. He probably runs through journals pretty quickly and loves to receive new ones. Something classic like a genuine leather journal is a good choice.
These days you can get luxury fountain pens that have all the style of a Renaissance quill but without the messy ink splatter.
7. Letter To My Future Self Kit
When it comes to journaling, he might also appreciate something a bit more outside the box. Consider something like a letter to my future self-kit that will allow him to reflect on his current goals and priorities, and revisit his mindset with clarity at some future date.
8. Elon Musk Book
As well as appreciating his own history, he thinks that other people always have an interesting story to tell. As such, memoirs and biographies probably form a big part of his personal library.
He will enjoy reading the latest political memoir or personal book about someone famous such as this fascinating book about the life of Elon Musk.
9. Brass Ship History Sextant
Cancer is a water sign, and water, in particular the sea, is a big source of both inspiration and tranquillity for him. As such, anything nautical related is one of the best gift ideas for a Cancer man.
Get him nautical pieces that can decorate his home like this Brass Ship History Sextant with Hardwood Box or a Nautical Hand Held Pirate Brass Telescope with Box.
10. Jellyfish Lamp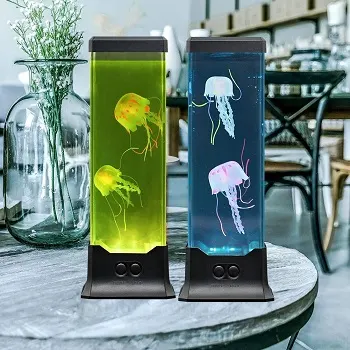 He might also appreciate ways to bring more water into his home in order to make it a more tranquil and relaxing space. He probably already has a nice fish tank, and some new accessories for it will be received well.
A Cancer man may also appreciate a quality water feature like this jellyfish mood lamp (they aren't real jellyfish).
11. Italian Style Decanter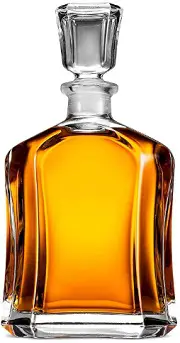 Of course, a good bottle of wine or a high-quality whiskey is also a liquid, and always a welcome gift for a cancer man when it comes time to celebrate. Couple his favorite whiskey with this Italian Whiskey Decanter.
12. Watch Movement Cufflinks
Keepsakes will always appeal to Cancer's sentimental side, especially if they are linked with something special, like an important birthday or anniversary.
When in doubt, a nice anniversary gift for a cancer man is something silver, as this is Cancer's affinity metal. Silver cufflinks, a silver pen, or a silver ring are good ideas. Even better if you can get them engraved.
13. Sturhling Men's Skeleton Watch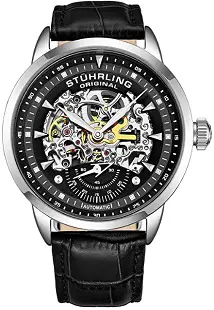 A high-quality engraved watch marking a special occasion or relationship also makes the perfect present.
A luxury gift idea is this stylish skeleton watch. If you want to add that bit extra, you could get it engraved with a thoughtful message.
Of course, the best keepsakes are things that you come across accidentally. Perhaps turn something that you have collected while doing something together into something that he can wear or use to decorate his home.
14. Genuine Italian Leather Belt
Let a Cancer man to add style to most outfits with this classy vintage leather belt.
15. iRobot Roomba Vacuum
Despite being on the conservative side, Cancer men like fancy new tech as much as the next person, and there are lots of home tech that will make a fantastic Cancer man gift.
He will like to keep his home clean, and so will be interested in something like the iRobot Roomba Vacuum that can magically keep the floors neat and tidy for him.
16. 125-Piece Household Tool Kit
For a Cancer man, his home is his sanctuary and he is probably always doing something to improve his living space.
As such, he will probably get a lot of use out of some core DIY tools like a comprehensive toolbox or a quality drill set. That way he always has what he needs to hand when it comes to home repairs and home improvements.
17. 18-in-1 Credit Card Multi-Tool
Check Price on Amazon
To help with any home improvements or general DIY, this credit card shaped multitool is a handy piece of equipment.
18. Posture Protector Harness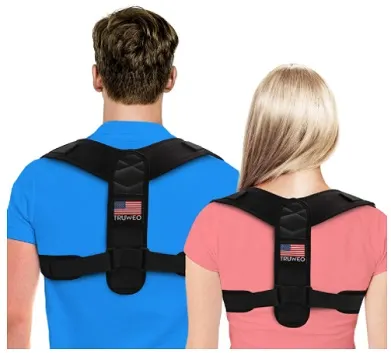 If he does a lot of manual labor or spends long hours on the computer, it's likely his posture has suffered slightly over time. Help him to correct his posture with this simple yet effective posture corrector that keeps his shoulders back.
19. Luxury Bath Robes
He also appreciates things that help make his home more comfortable, like some nice cushions or a good quality duvet.
If you aren't sure what would suit his home best, then think about gifts a Cancer man can use at home to boost his comfort, like these good quality bathrobes.
20. The Pepper Trade 8-pack Peppercorn Collection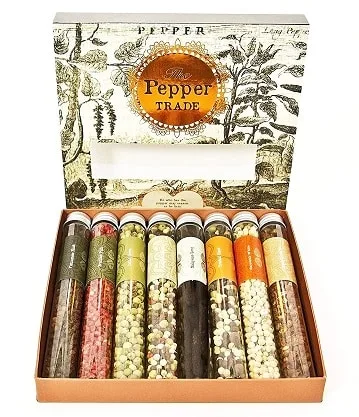 This luxuriously presented peppercorn gift set will be a useful present for a Cancer man if he enjoys trying different flavors from around the world. The tubes will help him to keep everything well-organized.
21. MANSCAPED Body Shaver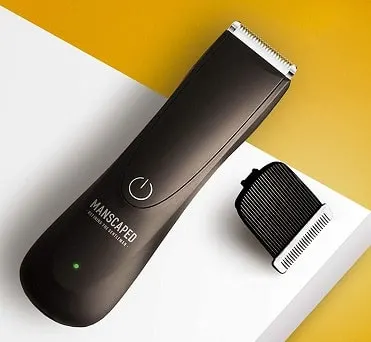 The last Cancer man gift on our list is this popular body shaver from MANSCAPED.
Advertised as the safest 'ball shaver' in the world, a Cancer man can easily keep his WHOLE body trimmed without the fear of painful nicks or cuts.