Our readers support us. This post may contain affiliate links. We earn from qualifying purchases. Learn More
If you are trying to get a Sagittarius man to chase you, you are in for a challenge. A Sagittarius man generally does not chase people. He chases dreams and adventures instead.
The most important thing to a Sagittarius man is his freedom, and relationships can represent a danger to that freedom.
On the other hand, a Sagittarius man is not a loner. He enjoys the company of others, and he makes many friends along the way.
Yet, for him, friendships are not necessarily permanent or long-lasting. He lives in the moment and enjoys the company of whoever he is with at the time.
Yet, if you are the right person, a Sagittarius man can be a good partner. As he values his freedom, he will honor yours. He is also quite relaxed about most things, and he will rarely criticize or complain.
What Does a Sagittarius Man Find Attractive?
A Sagittarius man is likes a woman who is strong and bold. She does not need him for anything, because she is perfectly capable of taking care of herself.
He likes a woman with a bit of a temper, who enjoys living on the dangerous side and is willing to take risks.
It is also important that she be able to take the initiative in anything that they do together. Sagittarius is a Mutable Sign, which means that he rarely plans anything, but instead enjoys whatever comes his way.
What Does a Sagittarius Man Want in a Partner?
A monogamous relationship is a challenge for a Sagittarius man. Yet, even for him, it is possible with the right partner.
The right partner for a Sagittarius man is one who is multi-faceted and who constantly keeps him on his toes. He also needs someone who is intelligent and who is able to carry on long conversations on a variety of topics.
Also, even if he is in a long-term committed relationship, it is essential that a Sagittarius man is allowed to have his freedom.
10 Ways to Get a Sagittarius Man to Chase You
To get a Sagittarius man to chase you, you need to be bold and take the lead. Sagittarius men rarely take the initiative and are not ones to think about what they want and go after it.
Life for a Sagittarius man is one big adventure heading out into the unknown. They are explorers and like to take unknown paths. Because of this, you will have to take the lead.
1. Let him know of your interest, clearly and directly
One of the most charming traits of a Sagittarius man can also be one of his most frustrating if you are trying to get him to chase you. That trait is his relative naivete. He rarely recognizes when someone is flirting with him.
This means that if you try to be subtle or coy, your efforts will go completely unnoticed. If you are interested in him, you have to come right out and say it in no uncertain terms.
You are likely to find that he is quite surprised, even if you think you have been overtly flirting with him for a long time.
He will appreciate your candor, and he will respond with his own. He will tell you exactly how he feels about you, both good and bad. Such honesty can be disconcerting because it will not be tempered by any attempts to be polite or avoid hurting your feelings.
On the positive side, however, you will always know where you stand with him.
2. Keep it light and casual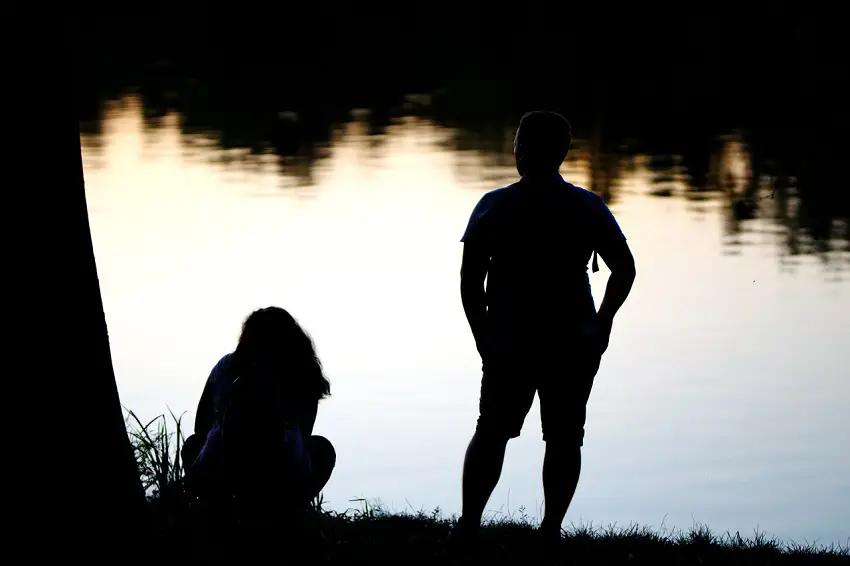 A Sagittarius man is notoriously shy of committed relationships. While he may eventually come around with the right person, if you come on too strong, too fast, you will scare him away.
So, if you want to get a Sagittarius man to chase you, you must keep things light and casual. Enjoy his company, and let him enjoy yours. Make sure that you reassure him that there will be no strings attached.
3. Be bold and daring
As discussed above, a Sagittarius man finds strong and courageous women extremely attractive. He is not interested in wallflowers. If you want him to commit to you, don't hold back your bold and daring side.
If you have a temper, it is ok to let that show, so long as you are not expressing jealousy and possessiveness towards him. He will find your anger sexy, and fights with him will often lead to the bedroom.
A Sagittarius man is fond of traveling, and it is highly recommended that you be willing to accompany him on his journeys, wherever they may be. Just be aware, these travels will not be to luxury hotels in settled places.
He enjoys physical challenges. If you are able to keep up with him, or even best him in these challenges, you will have gone a long way towards winning his heart.
4. Know what you want from him
With a Sagittarius man, it is extremely important that you are clear as to what you are looking for from him. While it is a mistake to push him further than he is ready to go, you need to understand your own heart in the matter.
The reason that this is important is that a Sagittarius man will rarely have any ideas about the future of your relationship. This does not mean that he lacks interest, it is just a part of his nature. He does not think in those terms.
Because of this, you will be the one who needs to set the terms for what you want and what you don't want for your future with him.
How to Keep a Sagittarius Man Committed
While getting a Sagittarius man to commit to you is difficult, getting him to keep chasing you is even harder.
A Sagittarius man really does not have a long attention span when it comes to relationships, preferring to seek the next adventure rather than allowing one relationship to deepen.
5. Do NOT become clingy, jealous, or possessive around him
If you have a deep need for security, or if you have any tendency towards possessiveness or jealousy, you may want to consider whether a Sagittarius man is really for you.
If after careful consideration, you believe that he is, you will need to develop strategies for keeping these traits at bay.
The reason for this is that any display of these traits will put you at risk of scaring him off. It may be natural and normal for you to experience these emotions, especially given the nature of a Sagittarius man, but you really cannot show these feelings around him.
Your biggest ally in this is that a Sagittarius man is so honest. You can safely take him at his word.
If he says a friendship with someone else is innocent, it is. He would actually tell you if it was not.
6. DO be clear what your boundaries are
While emotional displays of jealousy or possessiveness will drive him away, this does not mean that you need to accept a relationship on his terms.
If he had his way, he would come and go as he pleases. He would allow you to do the same, but not everyone is happy with such an arrangement.
Rationally and clearly tell him what you want and what your dealbreakers are. He will respect you for it.
On the other hand, he may try to weasel around your terms or argue with you about them. Stand your ground, and do not budge.
7. Show the different sides of your personality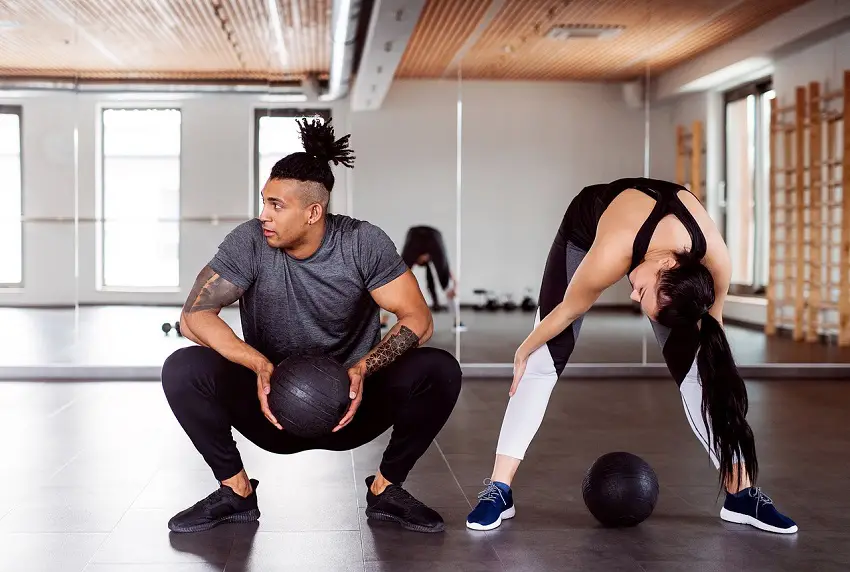 A Sagittarius man needs variety in his relationship. This could lead him on a course of multiple partners or serial monogamy, but it does not have to. The key to keeping him faithful to you is to show him all of your different sides.
Everyone has different parts of their personality, but for most, one or two parts dominate. The less prominent parts often get put aside or suppressed.
Yet, a Sagittarius man will love to see all of the different sides to you. It will keep his interest and keep him on his toes.
8. Be an interesting conversation partner
While a Sagittarius man likes to travel and go on adventures, he also enjoys good conversation. Intellectual stimulation is one of the things that he looks for in a partner.
If you can speak intelligently on a variety of topics, you will go a long way towards getting a Sagittarius man to keep chasing you.
How to Get a Sagittarius Man to Chase You Again
One of the most difficult parts of a relationship with a Sagittarius man is his lack of a sense of permanency. Relationships can be a lot of work, and it is hard to get a Sagittarius man to stick around rather than wander off.
Yet, in some cases, there are things that you can do to get a Sagittarius man to chase you again.
9. Wait and see
If a Sagittarius man wanders off, you may have lost him, but you may not have. He may very well come back on his own. It will do you no good to go after him. That will only drive him further away.
The key to knowing whether he will come back is if he contacts you or lets you know where he is going. If he does, just wait, and sooner or later, he will return and things will be back to normal. It is best for you to just accept him back without recrimination.
If he does not, you might still wait for a short amount of time to pass, but at some point, you will need to just get on with your life.
There is an old adage, "If you love something, set it free. If it comes back to you, it's yours. If it doesn't, it was never meant to be." This adage is truly applicable to a relationship with a Sagittarius man.
10. Give him space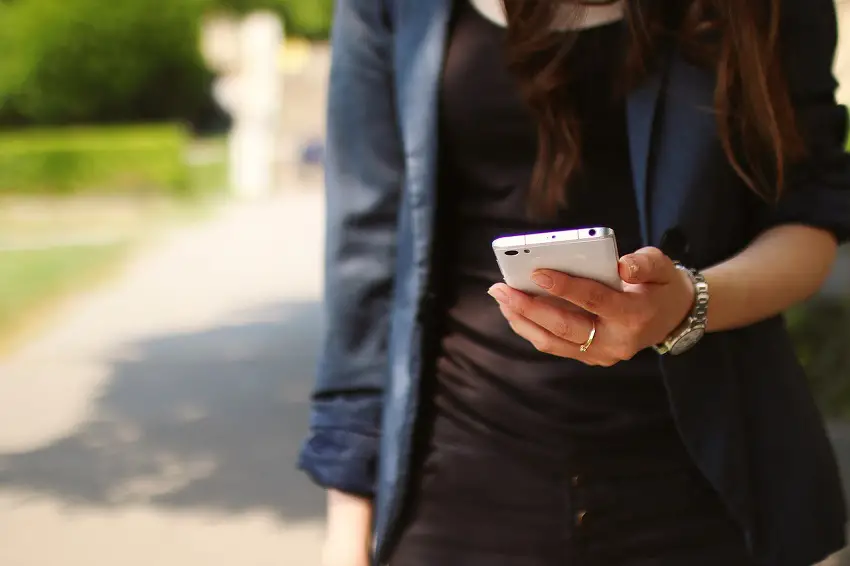 You may be in a situation where your Sagittarius man does stay by your side, but he is clearly restless and unhappy. In this case, you may want to suggest or encourage him to travel or pursue his own interests.
For a Sagittarius man, freedom is as important as breathing. No matter how much he loves you, he will always need some time apart from you.
This means that you will need to have other sources of companionship and emotional support.
One of the most dangerous myths with respect to relationships is that your significant other is supposed to meet all of your needs. This is particularly dangerous if you are with a Sagittarius man.
The good news is that a Sagittarius man is quite happy to let you have space for your own interests and friendships. Just as he values his freedom, he will respect yours.
11. State your concerns rationally
As with all signs, there are things that you must just accept in a Sagittarius man. On the other hand, that does not mean that you need to put up with everything. Your needs are just as important as his.
If you are having a problem with him, it really is important to tell him. Holding it in will just make you miserable, and it puts you at risk for an emotional display down the road.
It is vitally important that you are calm and rational when you talk to him about your concerns. He has a deep sense of fairness, so if your grievances are legitimate and convincing, he will respond and try to change his behavior to accommodate you.
Yet, emotional appeals will go nowhere with him. He will respond to logic, not feelings.
Try Our Compatibility Calculator
See more:
Conclusion
Getting a Sagittarius man to chase you, keep chasing you, or to chase you again is no easy task. He enjoys his freedom, and he is generally happy to stay a bachelor. Yet, he can and does fall in love, and he can be a good partner for the right person.
Let us know how it's going with your Sagittarius man in the comments below!
Do you have a Sagittarius man in your life? We would love to hear what you have to say. Please let us know what you think in the comments section below.