About the Author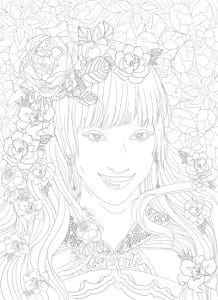 This is another interesting instalment from prolific spiritual author Amelia Bert. Bert discovered her clairvoyant (psychic seeing) and clairaudient (psychic hearing) abilities in her mid-twenties. These skills have enabled her to connect with Angels and Spirit Guides that inhabit the spiritual plane, and has set her on a life long journey as an Angel Intuitive. Since her awakening Bert has been using her gifts to support others in connecting with the spiritual plane and their Spirit Guides and Angels, and actively sharing spiritual knowledge with all who are interested. This free e-book is an important part of that work.
Number Sequences and their Messages Book Introduction
Bert reports to have written 'Number Sequences and their Messages' in the space of only three days and as a direct Angel narration. She believes that this was given to her as a direct response to the many people who regularly ask for her help in interpreting numbers that repeatedly appear in their daily lives and leave a deep impression on their psyche.
Book Overview
This Numerology book opens with a concise explanation of what exactly Angel Numbers are, and how each person's Spiritual Team (a collection of Spirit Guides and Angels occupying the spiritual plane and dedicated to guiding each of us through our lives) use these numbers to send us messages that carry important information from the spiritual plane. Bert offers good advice on recognising when number sequences are important, for example seeing the same number more than three times within a limited time period usually indicates that it is an Angel Number.
The heart of the book is a description of the meanings of the different Angel Numbers. Bert offers a complete reference guide to the individual digits, as well as instances when the same digit repeat two, three or four times. This is an invaluable reference guide for anyone who is noticing number sequences in their life and want a fast way to get a general meaning which they can then interpret within the context of their life and challenges. Her explanations of the different numbers are specific but accessible.
This reference section is followed by a brief explanation of how to use these individual number meanings to interpret the messages held in mixed number sequences. These numbers often appear but aren't always covered by introductory guides to Angel Numbers because of the multitude of possible combinations and complexity of interpreting them. Bert manages to simplify the concept and offer a practical way to break down a number to decipher it, which paired with your own intuition can offer a valid and valuable meaning.
In the final part of the book Bert offers practical advice on connecting with your Spiritual Team and encouraging them to communicate with you using Angel Numbers. She talks about how to ask questions in order to illicit a response from your Angels and Spirit Guides. You will also find out how to call Angel Numbers into your life and be open to receiving them and their message.
Conclusion
As an experienced Angel Intuitive, Bert knows that communicating with Angels and Spirit Guides is not one size fits all. Some Spirit Teams may use numbers in a different way to suit the individual that they are guiding. So for those who don't feel like her interpretations suit their specific needs, she also offers advice on invoking your Spirit Guides and divining the personal meanings that different numbers may have for you.
The book is written in an accessible and engaging way, and keeps things simple while being a comprehensive guide to Angel Numbers and their interpretation. It is a great starting point for anyone interested in learning more about Angel Numbers and their meanings. As Bert herself says: "This is all the information you need in order to understand and work with numbers."
Once you have read 'Number Sequences and their Messages' you may be drawn to further explore the spiritual plane. You may also wonder how the Angels and Spirit Guides who dwell there support us through our lives. You might try some of Bert's other titles including 'The Book of Divine Messages', and 'Wisdom of God Enfold Me: when the Angels reply'. Whatever you do, you will certainly be keeping your eyes peeled for numbers.
Summary
Reviewer
Review Date
Reviewed Item
Number Sequences and their Messages by Amelia Bert
Author Rating