Struggling to find a gift for a libra woman? Don't worry, we're here to help!
Born between September 23 and October 22, Libra women have internal peace and balance that others envy. They love people and thrive off the energy of social situations, and they always prefer to pass time with other people. They often develop their interests and style by emulating people that they admire and respect.
Libra women tend to be highly intellectual and love learning new things and meeting new people. They are always looking for stimulation and inspiration, this means the right book or adventurous holiday can be a brilliant gift idea for libra women.
Best Gifts for a Libra Woman
1. Travel Accessories
Recommended Gift: designer luggage set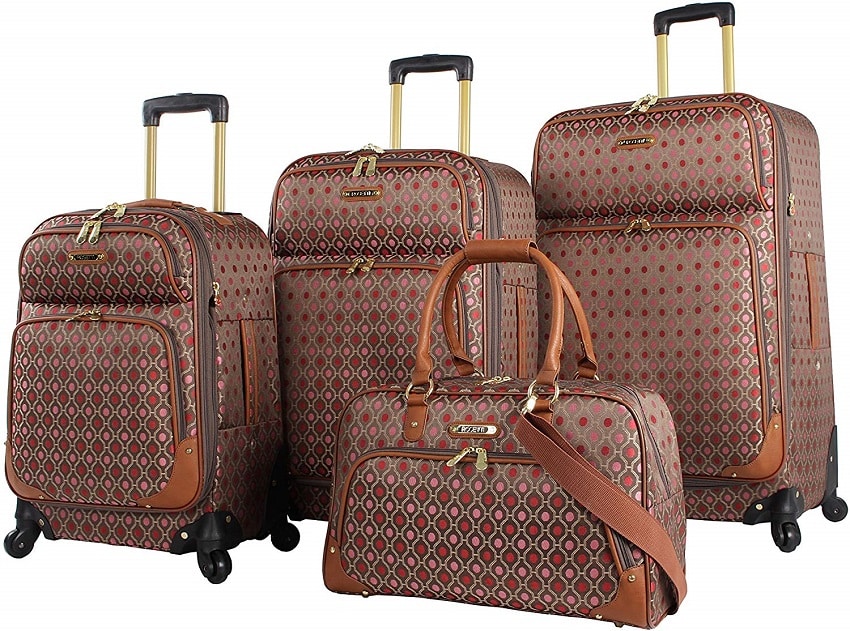 Meeting new people and experiencing new places and life perspectives are always high on a Libra woman's to-do list. She is probably planning her next trip already. Planning a getaway together where you can immerse yourself in a new local culture is always the perfect gift for a Libra woman.
However, remember that Libra women can be a little on the high maintenance side. She likes to travel in style. Think a few nights in a five-star hotel rather than an extended stay in a backpackers.
She will also appreciate some great travel accessories that can make her experience more comfortable and stylish. She does not tend to pack light and likes to be prepared for every situation, so a designer luggage set will make a great gift for a Libra woman.
Travel versions of her favourite toiletries or travel bottles like this example. She will also like one of the latest hanging travel toiletry bags to keep her makeup and toiletries organised both in her suitcase and at the hotel.
When actually on the road, she will prefer to have her own travel comfort rather than relying on what is provided by the airlines. Grab her the new Trtl Travel Pillow or a BedVoyage Bamboo Knit Travel Blanket. If you know that she has a long haul flight on the horizon, also consider something like this personal adjustable flight footrest.
2. Latest Reads
Recommended Gift: a magazine subscription
Libra women are always looking to be stimulated. As such, they are the type of person that always has a book on the go. They do like to read whatever the latest thing is that everyone is talking about. Take to the new releases and bestsellers lists and choose something that you think she will find interesting.
Libra's main interest is people. Whether you choose fiction or non-fiction, go for something with strong and relatable characters.
Libra women tend to be paid up members of the cult of celebrity. They usually have some favoured role models that they follow and watch for inspiration in terms of fashion, fitness and philanthropy.
3. Home Accessories
Recommended Gift: Lorren Home Trends Melodia Collection Crystal Vase
While definitely not shallow, Libra women do appreciate the finer things in life. They prefer to surround themselves with high-quality, which they take good care of. They are the type of woman who has been using the same classic Chanel handbag for 15 years, but it still looks brand new.
She is extremely picky with her clothes and accessories, so it is probably best to steer clear, but she will appreciate nice items for her home. Just remember to prioritise quality, and go for classic pieces that will never go out of style.
Play it safe with crystal wine glasses, quality silverware and silk table runners, or go more daring with a new piece of art for her walls or a striking throw for the couch. She probably likes having the colours and smells of flowers in the house, so a classic vase like this the one shown above is a safe choice she will enjoy.
She probably also likes to have a lot of mirrors in her home. These aren't to double-check that she is looking her best. They open up her space and make it feel spacious and airy. A nice mirror makes a great gift for a Libra woman.
Libra might like some of the latest home tech, but make sure it is subtle and useful. Consider the iRobot Roomba vacuum for keeping her home clean stress free, or a smart thermostat to better control the temperature of her home and reduce her heating bill.
A striking bouquet of flowers or a good quality bottle of wine are also gifts. Libra women appreciate these kinds of traditional gifts.
4. Music
Recommended Gift: SENSO Bluetooth Wireless Sports Headphones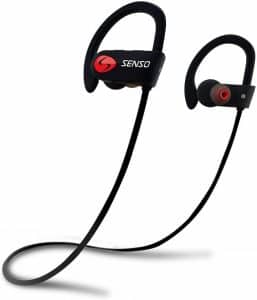 Libra women tend to be music lovers. They appreciate the kind of ambience that good music can supply. She probably has some favourite artists that she follows keenly. Libra is the type of woman who probably has a playlist for everything, working out, cleaning the house, cooking dinner and commuting to the office.
If you know who some of her favourite artists are and they happen to have a new album out, a physical copy of their latest music will make a great gift. Tickets to their upcoming show are also a great choice, and she will enjoy sharing the experience with you.
For her solo music experience, some nice headphones can make a great gift. If she likes to work out, go for something designed to stay in while she is active, like the bluetooth wireless headphones shown above.
If she is more about a quality immersive experience, then spoil her with the Beats Studio3 Wireless Over-Ear Headphones (See them here on Amazon).
5. Something Charitable
Recommended Gift: a charity gift on their behalf
Libra women have big hearts. While they like the finer things for themselves, they are also always thinking about what is happening in the world. They want to make the world a better place. This means that a Libra woman is the type of person who will appreciate a gift on her behalf to a worthwhile charity.
She may already have a charity that she actively supports. If so, a donation to that charity is a great place to start. If not, then look for a charity that is focussed on helping people. Whether it is giving children access to schooling or providing support for the homeless in the local community.
Look at charities in the local area and perhaps organise to volunteer together. If she does not already volunteer her time to a local charity, it is probably because she doesn't feel she has the time because of all her other commitments.
However, it is probably something that she has been thinking about doing and she will appreciate the push. She will also appreciate it if this is something that you can do together.
6. Jewellery
Recommended Gift: Antique Style Jewelry Box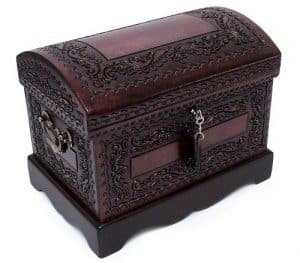 Libra women tend to have a lot of jewellery, something for every occasion and every outfit. While they tend to be on the picky side, their taste is eclectic. They love to receive jewellery, so it is always a good choice.
If you want to go sentimental, she probably prefers silver, and likes blue colours such as topaz or aquamarine. She might also appreciate something more fun like this Tree of Life Aquamarine Pendant for when she is in a boho-chic mood.
See more:
Conclusion
When choosing a gift for a Libra woman, if it is something for her to keep, whatever you do, ensure that it is high quality. While she is not materialistic per se, she is very particular about the material things that she lets into her life. Quality is a priority.
Whatever you do, resist the urge to buy her a gift card, or anything where she needs to make a decision. Libra women tend to be very indecisive. The gift card will probably expire before she finds the perfect thing to use it for.
She appreciates romance and sentimentality. Don't be afraid to go down that path. She also has a big heart when it comes to others. Consider a charitable gift, or something that she can share with the people who are important to her.