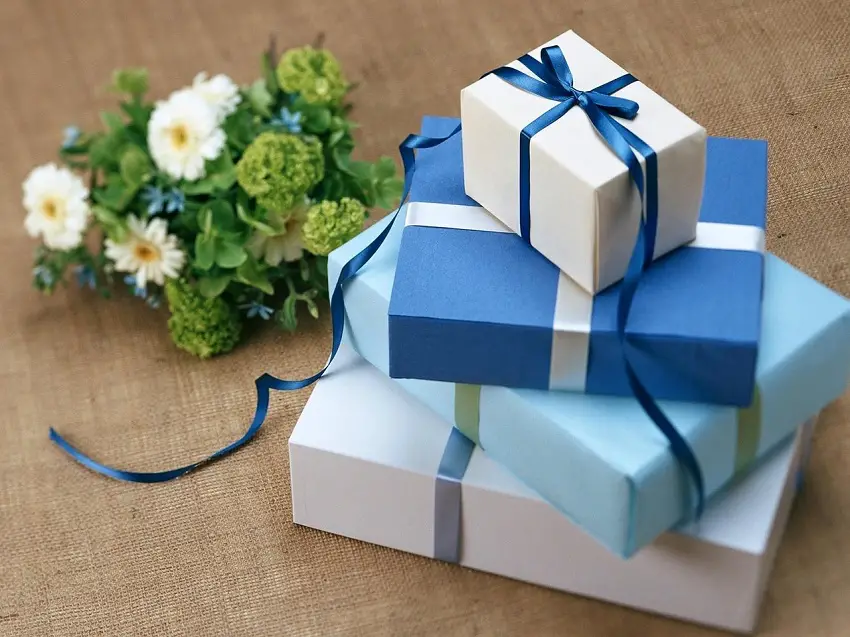 Finding the perfect gift for a Taurus man can be quite tough. Taurus men have very particular tastes and will not keep something that doesn't suit them just because it was a gift.
Born between April 20 and May 20, Taurus men are practical and down to earth, but with a taste for the finer things in life. That doesn't mean that they are pursuing luxury, though they do like to occasionally indulge in the finer things. A Taurus man probably has a clean home, a nice car, and a good stable job that lets him finance the kind of lifestyle that he desires.
An earth sign, Taurus men are very in tune with their surroundings. They love the sights, sounds and smells of the great outdoors. They also want to control the ambience within their home and office.
Fortunately, when it comes to gift giving, Taurus tends to be overly cautious when it comes to buying things for themselves. This means that if we pay close attention, we are likely to be able to grab them something that they have had their eye on for a while. A Taurus man is usually fussy when it comes to quality and colour, so make sure you know him well enough to know what colours and aesthetics will appeal.
Here is our list of the best gifts for a Taurus man:
Creature Comforts for the Home
Taurus men are home builders. They want their home to be a tidy, stress-free sanctuary, and they want it to reflect who they are as a person. They have very particular tastes, so we need to know them well when selecting something for them to keep in their home. When in doubt, the latest home tech can be one of the best gifts for a Taurus man as they love to show off when friends come to visit. And they love entertaining.
If he doesn't already have an Alexa Smart Speaker at home, he will love using the gadget to check the time, control his music, and add items to his shopping list. If he already has a home assistant, check out the iRobot Roomba Vacuum, since he is probably a neat freak and likes to keep his home clean.
He will also like something like the Nest Learning Thermostat that allows him to control the ambience of every room in his home. A video doorbell like the Ring Video Doorbell is another gadget idea that makes a great gift for a Taurus man.
A Taurus man will enjoy low tech comforts for his home as well, but it needs to suit his taste. Some nice cushions, throws or a hammock will all be appreciated, but make sure you get colours and textures that he likes. He'll also use comfortable socks, a nice bathrobe or quality winter slippers. Whatever you buy, make sure it is quality, like he would buy for himself.
Art and Music
Most Taurus men appreciate good art, whether it is visual art or music. He will always get excited about a new piece for his walls, as long as it fits with his specific taste. Check out what he already has on his walls and take a look at his shelves and see if he has anything dedicated to a specific artist or type of art to guide your selection. An art coffee table book is also a great gift choice for him. If he loves movie posters, make sure you get it nicely framed.
He probably always has music on in the background at home as he finds the melodies relaxing and inspiring. While most of his music will be digital downloads, he probably has a CD or record collection as Taurus men also love to collect. Something new, or something classic, from one of his all-time favourite bands, will make a great gift.
A Taurus man is usually quite knowledgeable about music and will know good-quality sound when he hears it. He's probably thinking about an upgrade to his home sound system, and if you are thinking of spending a little more it could make the perfect gift. He'll be interested in creating an ambient surround sound so consider something like the Logitech Z906 5.1 Surround Sound System or the Bose Wave SoundTouch Music System.
Something for the Garden
An earth sign, Taurus men love spending time outdoors. Couple this with their desire to nest, and they are probably a bit of a green thumb and enjoy spending time in the garden. A great gift for Taurus men is something that will let them make their garden as stylish as their home.
Gardening tools will always be used, but may be something that he already has. Some cool and classic garden furniture like this Hopkins Basic Bench or this Keter Bar Cooler Table will be great for entertaining outdoors. He will also like some cool garden lights like this Beau Jardin Solar Pathway lights.
He likes his garden to be both practical and creative, so something like this 6 foot Raised Garden Bed will make a great gift as he can both grow his herbs for cooking and build attractive soundproofing and privacy.
Quality Kitchen Items
Taurus men are extremely house proud and love entertaining. Anything that helps them put on the best show possible when friends come around will be a welcome present for a Taurus man.
Two things he probably always has in the house is good wine and good coffee. A funky wine rack that lets guests see what he has in his collection will fit perfectly in a Taurus man's house. Depending on his home décor preferences consider this Rustic Torched Wood Geometric Design wine rack, this Rivers Edge Deer Antler rack (hand painted Poly Resin), or a Nutrichef Thermoelectric Wine Chiller.
He probably already has everything he needs to make his coffee just the way he likes it, but with so many coffee accessories on the market you can probably find something he doesn't already have but will love. Consider this COSORI Premium 24 Watt Stainless Steel Coffee Mug Warmer or this Wacacao Nanopresso Portable Expresso Maker for when he is on the run.
A Taurus man will also appreciate a good quality table setting for when he is hosting dinner. Quality tablecloths, plates and serving dishes will all go down well. Consider something minimalist and classic like this Simax Glassware Pot. He will also probably like something like these serving bowls with metal rack, which will mean that he can fit more food on the table, since he does have a tendency to go over the top and can use the extra serving space.
When he is playing host to a dinner that involves a bird, he will enjoy taking centre stage when it comes to carving. When serving up for his guests he will appreciate a good quality carving knife like this Mairico Premium 11-inch Stainless Steel Carving Knife.
Something for the Senses
People born under Taurus are very in tune with their senses and appreciate things that stimulate them. We have already seen this with their love of visual art and music. But the importance of their sense of smell should not be overlooked. A Taurus man will appreciate a gift that brings good scents into his world.
For his home, consider an incense burner. Again, you will need to pick something that goes with his personal taste. Something minimal like this Kasa Style Trough Antique Handmade Wood Burner can usually fit in anywhere, or something classic like this Dukhni Bakhoor Burner that also produces a light show.
He might prefer an essential oil diffuser like this Ultrasonic Air Humidifier. Just as he likes his home to smell good, he likes his person to smell good. His favourite fragrance or scented toiletries always make one of the best go-to gifts for a Taurus man.
Hobby Supplies
Taurus men often have a hobby that they are serious about. It could be a sport like climbing or golf, he could like making things with his hands using wood, or he might consider himself a bit of an amateur photographer. Whether it is high-quality golf balls (Titleist Pro V1), or you decide to go all-out and get him some new clubs, he will appreciate anything that he can use for his personal passion.
When brainstorming ideas, don't be afraid to think outside the box. If he's into photography and he likes technology, why not combine the two and get him a drone for aerial photography, like the Ruko F11 Pro Drone 4K Quadcopter UHD Live Video GPS Drone.
Conclusion
When choosing any gifts for a Taurus man it is important to remember that he has very defined tastes and prioritises quality. If you are getting something for him, it is important to take the time to choose something that matches his tastes, and that is of the same quality as he would buy for himself.
---
A note from numerologysign.com:
If you want to feel that incredible, wonderful connection with your Taurus man, then the following information is the most important that you will read on the entire internet.
Devoted astrologer and relationship consultant Anna Kovach teaches that there are simple techniques you can use to make it HIS idea to chase you, love you and commit to you. Most women make mistakes that push Taurus men away.
While the 12 clear signs below should help, Anna's exclusive Taurus Man Secrets "roadmap" works like clockwork on almost every Taurus man out there. It is, without doubt, the most comprehensive guide ever created to attracting, dating, and having a deep, loving relationship with a Taurus man.
The secrets Anna reveals are very powerful and should be used ethically. It's the perfect blend of Astrology, Psychology and something called Sextrology.
Summary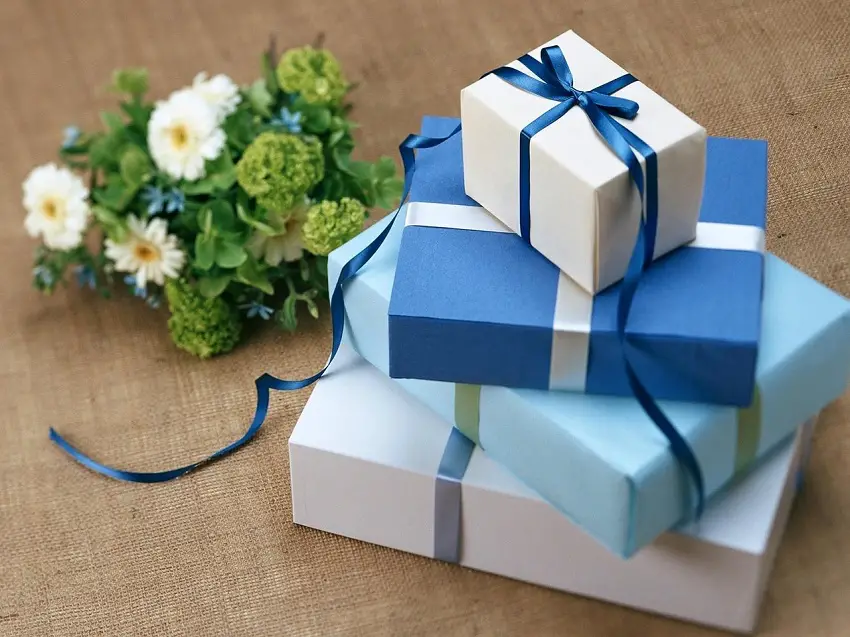 Article Name
Best Gifts for a Taurus Man - 6 Perfect Gift Ideas
Description
By paying close attention to Taurus personality traits, we've researched the best gifts for a Taurus man. These 6 gift ideas make for some great presents!
Author
Publisher Name
Publisher Logo