Passionate and assertive, Scorpios like to take the lead and always like to be in control of every situation. Part of being in control for a Scorpio man is having all the relevant information available so that he can make the best, most rational decision. Scorpio men find it difficult to let the unknown lie, and will pursue a mystery relentlessly until they get to the bottom of it. So, what are the best gifts for a Scorpio man?
Personality Traits
As a water sign Scorpio men have a deep well of emotions, but they do not share them openly. They can tend to be a bit on the secretive side, and their trust is never easily earned. While a Scorpio man may not share everything, he is always scrupulously honest, and cannot tolerate dishonesty in others. Once their trust has been betrayed, it is very difficult to earn back. As they never forget a slight, they can be very jealous and suspicious, reading deeper meaning into innocent situations.
Ruled by Pluto, Scorpio men manage darkness and troubles with more ease than many others. They also have the ability to adapt to meet new challenges. They can appear comfortable even in the most unexpected situations. Scorpio men also have a tendency to constantly reinvent themselves, seeking to become a better and more capable version of themselves with each incarnation.
The Best Gifts for a Scorpio Man
1. Gadgets to control his environment
Scorpio men like to be in control of every situation, and while they don't mind surprises, they would prefer if these did not occur in their own inner sanctuary. As such, a Scorpio man usually likes to have his home or office space exactly the way he wants it.
Home gadgets that help him take control of his environment will make a good gift for a Scorpio man. Consider something like the Nest Learning Thermostat that allows him to remotely control the ambience of every room in his home. He might also appreciate something like the iRobot Roomba Vacuum to help keep his house clean, especially if he has a pet shedding hair. If he is the father of a feline friend, then he will love something like the Lifepul Cat Flap. This not only allows him to control the hours when his cat can come in and out, but can send him updates on his cat's activity when he is not in the house.
He probably likes to know what's happening at home when he is not there, so he will also use something like the Ring Video Doorbell Pro, which allows him to see who is visiting and speak to visitors when he is not at home.
2. Something for his wardrobe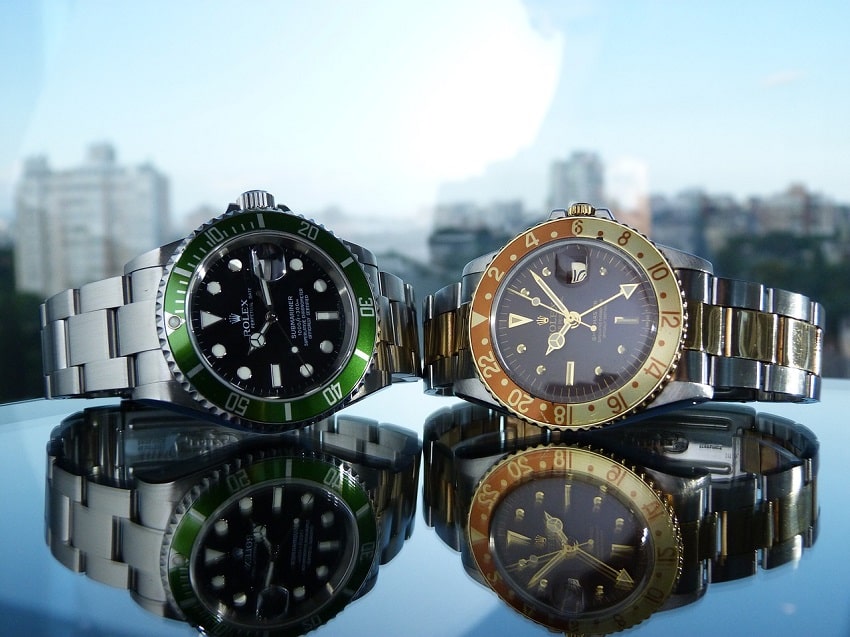 As well as controlling his environment, Scorpio men like to control the way they look, and they always like to look their best. Some nice additions to their wardrobe will make for one of the best gifts for a Scorpio man, as long as the items are high quality, fit well and match his taste, which does tend to change over time. He will get a kick out of being fitted for a new suit. He will love the suit, and it will let him live out some of his James Bond fantasy. Perhaps even a luxury coat? Mackintosh, one of the world's most influential coat makers, currently has a sale on.
If you aren't sure what clothes he will like, then go for nice accessories. While a Rolex may be the dream, one very popular watch brand that currently has a sale on is MVMT Watches (they also sell sunglasses). Alternatively, he'll like a stylish belt, quality leather wallet, silk blend socks, or a striking but tasteful tie. If going for jewellery or cufflinks, think about getting something in steel or iron, as these are Scorpio's metals and he will feel stronger and more grounded when he is wearing them. Similarly, his stone is black obsidian, which he will think is both stylish and energising. Consider something like this black matte onyx and obsidian bracelet.
3. Appeal to his sense of mystery
A Scorpio man can't walk away from a good mystery, and also can't put down a good mystery book! He probably has quite the collection, but the latest mystery novel from his favourite author, or a new mystery thriller or box set for his collection is always a welcome gift.
But mysteries are not just things to be solved alone, a good mystery can be a social pursuit. He will love taking part in a murder mystery night with his nearest and dearest, or a trip to a new escape room space. Though be warned, when it comes down to it, he can be very competitive.
If he enjoys entertaining, a murder mystery game to share with his friends will get a lot of use. Take the escape room home with the ThinkFun Escape Room Board Game. Let him by the detective host with a Murder Mystery Flexi Party Game, or get him something he can play with his friends more regularly, like the Murder at Blood Mansion Deluxe Card Game or the Whitehall Mystery game.
When he has his friends over, he does like to show them a good time, so some fine wine, good whiskey, or maybe a cocktail kit for making the perfect martini will all make good gifts for a Scorpio man.
4. Something to inspire
As Scorpio men are always looking to transform and improve themselves, something to inspire their next incarnation can be one of the best gifts for a Scorpio man. He probably likes reading true stories, biographies, memoirs, travel accounts and self-improvement books as they all help open his mind to what next.
The Scorpio man in your life probably also likes to keep a journal, as he likes to keep track of his important ideas and thoughts to revisit later when the time is right. A nice journal, especially one that helps him organise his thoughts, like the Daily Positivity Journal, will make a good gift.
If he is already on the path to some new transformation, something to help him along the way is a great gift idea. Learning a new language or a new craft, some tools of the trade or a new instructional book will be welcome. If he is looking at a physical transformation, some home fitness equipment can help him squeeze some more exercise into his busy schedule. Whatever he is working on, he is probably taking it quite seriously, so will appreciate some serious tools and equipment.
5. Something metaphysical
As well as enjoying a good mystery, Scorpio men are interested in the mysterious, and the metaphysical and occult interest them. While he is probably pretty secretive about this part of his life, he likely has a fascination with Tarot, crystals and other things mystical.
He will get guilty pleasure out of a personal Tarot reading from a professional reader. Although he may shrug it off as a fun laugh, he will probably find it deeply moving. Perhaps a Tarot deck of his own will interest him, so he can learn about them more himself in the privacy of his own home. When picking a deck make sure you go with something classic, like a Rider Tarot Deck or something striking, like the Illuminated Tarot Deck so that he can treat them as a collectable.
6. A personal keepsake
While Scorpio men may not share their emotions freely, they do run deep, and they have a surprisingly sentimental streak. They will appreciate something that they can keep on their person or in their home that reminds them of a special occasion, a special relationship, or a special moment in their life.
There are so many options when it comes to keepsakes, but something classic, and irrefutably masculine, can be a good place to start. If he is an outdoors person, be will probably like a classic Swiss Army Knife. An object of pure utility, it also represents classic masculine pursuits such as hunting and of course fighting, as the original knives were designed to be issued to Swiss soldiers at the end of the 19th century. A Zippo similarly mixes utility and luxury to make an excellent keepsake, especially something in his affinity metal steel, and maybe engraved with an important date or message.
If you know that he already has a few keepsakes that are important to him, a nice way to store or display them can be a great gift idea for a Scorpio man. Locking them away will appeal to his secretive side and he might like something like this Dresser Valet Leather Chest to keep them in.
Conclusion
While a Scorpio man will rarely share his deepest thoughts and emotions, you can be sure that he is highly sentimental and caring. As such, he appreciates a gift which shows that you have thought about him as an individual, rather than a generic gift that might appeal to anyone. He also loves a good mystery, and if you can make him work for it, make him complete puzzles and solve clues to find out what you have got for him, that will only add to his excitement and pleasure in the gift.
---
A note from numerologysign.com:
If you want to feel that incredible, wonderful connection with your Scorpio man, then the following information is the most important that you will read on the entire internet.
Devoted astrologer and relationship consultant Anna Kovach teaches that there are simple techniques you can use to make it HIS idea to chase you, love you and commit to you. Most women make mistakes that push Scorpio men away.
Anna's exclusive Scorpio Man Secrets "roadmap" works like clockwork on almost every Scorpio man out there. It is without doubt the most comprehensive guide ever created to attracting, dating, and having a deep, loving relationship with a Scorpio man.
The secrets Anna reveals are very powerful and should be used ethically. It's the perfect blend of Astrology, Psychology and something called Sextrology.
Summary
Article Name
Best Gifts for a Scorpio Man – 6 Perfect Gift Ideas
Description
Find the best gifts for a Scorpio man, with 6 perfect gift ideas! Top presents include; something for his wardrobe or to inspire, a keepsake and more!
Author
Publisher Name
Publisher Logo