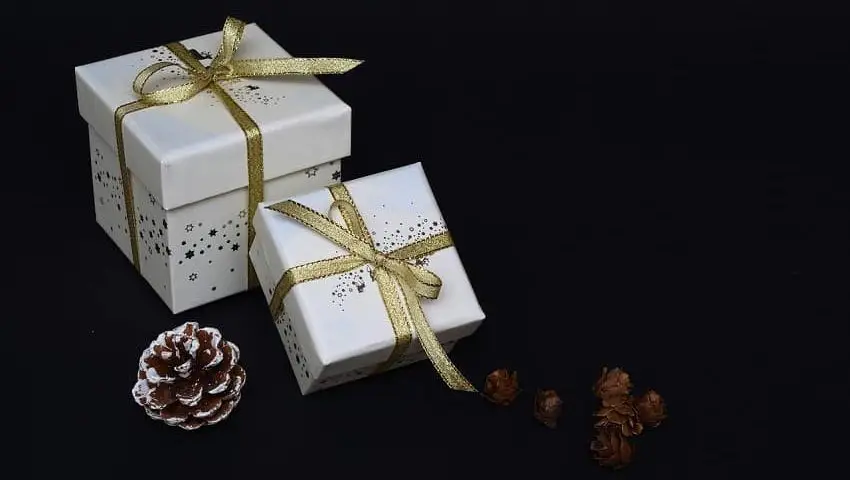 Need help finding the right gift for a Sagittarius man? Don't worry, our categorised list below will give you some great ideas.
Firstly, lets briefly discuss the Sagittarius man. They are adventurers in their hearts and love anything that will give them a bit of adrenalin, or that they can use on their many adventures.
Unlike many other men, they don't tend to tie themselves down or invest much in their home and personal space. They do appreciate anything that lets them move around easily, so anything that helps a Sagittarius man travel lightly makes an excellent gift.
Here are 20 best gifts for a Sagittarius man
1. Adventure Sports
Recommended Gift: GoPro Hero7
As we mention in our Sagittarius compatibility guide, Sagittarius men love adventure and challenge. They have never met a physical challenge that they do not want to take on. He will appreciate an adventure gift package to go bungee jumping, sky diving, white water rafting or F1 race car driving. He'll enjoy it even more if he can share the experience with his friends.
He probably also always has his own outdoor adventures planned, and will like useful tools that make him feel even more like a man of the wild. A Swiss Army Knife is always a great choice as it is both a classic style and useful in all different kinds of situations.
A personal water filter is a handy tool that he can use to have fresh water while on the go. The LifeStraw filters remove more than 99.9999% of bacteria, and is small and lightweight.
He is probably also keen on camping and backpacking, and while he always likes to be prepared, he also likes to travel as light as possible. Some super lightweight camping equipment will be a great Sagittarius man gift.
Some ideas include things like this TNH two-person tent that weighs only 4 pounds, this Winner Outfitters camping sleeping bag or this Outdoor Vitals Premium Down sleeping bag.
2. Travel Gear
Recommended Gift: Leather Travel Bag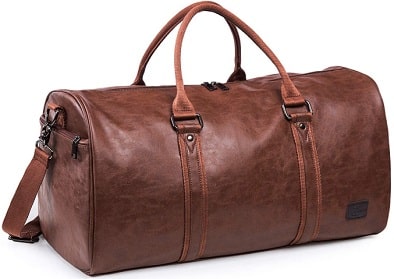 As well as getting out into the wild, Sagittarius men love to visit new cities and explore international destinations. Consequently, good quality travel gear that lets him stay organised and travel light are always welcome.
Replace his well-worn carry on travel bag with something stylish and new, like this Rustic Town Leather Carry On Bag or this Kemy Canvas Duffle Bag.
He will appreciate a smart bag for organising his cords and electricals when on the road as well, like this BAGSMART Travel Cable Organizer. He will also get good use out of a toiletry bag that he can hang to access his stuff when he reaches his destination without any fuss.
If he spends a lot of time on planes, he might also like some compression socks to maintain his circulation and prevent swelling on long haul flights. The latest Inflatable Travel Pillow is a good Sagittarius man gift.
3. Reading Material
Recommended Gift: A Short History of Nearly Everything by Bill Bryson
Sagittarius men are deeply intellectual and deeply curious. They have a thirst to understand the world and why it is the way that it is. As such, they are usually avid readers, especially of non-fiction.
A Short History of Nearly Everything' by Bill Bryson covers the most intriguing and intractable questions that science seeks to answer. I've read it and can't recommend it highly enough!
The Sagittarius man in your life will probably appreciate the latest political memoir, celebrity tell-all, or historical biography. Something new in popular science or economics will also make a thoughtful Christmas gift.
You could also consider getting him a subscription to an informative magazine such as The Economist or New Science. As he probably does not like to clutter his personal space, he will probably prefer a digital subscription to a print one. For the same reason, a Kindle can make a good present, or even an audiobook subscription, so he can get his intellectual stimulation while on the run.
4. Musical Accessories or Tickets to a Show
Recommended Gift: Bose noise-cancelling wireless headphones
While Sagittarius men will spend quite a bit of time alone in contemplation, they like the excitement of being surrounded by both friends and strangers, and the energy that you can sometimes only get at a live show.
He is not really the type to want a programme as memorabilia, but if a shirt from his favourite band is on sale at the venue, this can make a nice gift for a Sagittarius man. If not, no worries, what he will appreciate more is going for some nice drinks after to relive some of the best songs and jokes.
If you can get a group of his friends together for a surprise outing, he will love both the sentiment and the night out.
5. Something to Relax
Recommended Gift: Essential Oil Diffuser
Sagittarius men always like to be on the go and rarely take time to fully relax. Anything that offers him simple ways to take better care of himself like an oil diffuser will be one of the best gifts for a Sagittarius man.
If he is quite physically active and into his sports, he probably doesn't always give his body the time it needs to recover properly. Help him out with that by getting him something like the Gideon Shiatsu Deep Kneading Muscle Pillow so that he can easily give himself the TLC that he needs at home.
While he loves fine food and has excellent taste, when it comes to eating out or buying the perfect wine or whiskey, he probably doesn't eat that well on a day to day basis as he looks for something easy to squeeze into his busy schedule.
6. Personal Tech
Recommended Gift: Xenvo Pro Phone Lens Kit
Most Sagittarius men don't have a lot of home tech as they like to keep their home minimal. However, he probably still gets pretty excited about personal tech, and always has the latest mobile phone.
If he doesn't already have the latest Fitness Tracker, he'll get a kick out of tracking his daily stats and maybe a little obsessive about reaching his goals. Even better is the latest smartwatch which can work as a fitness tracker and give him even more options when it comes to playing with it.
He probably uses his phone as his camera, and takes a lot of photos as he travels a lot. Grab him a lens kit, like this Xenvo Pro Lens Kit for iPhone and Android (as seen above), to help him take even better pictures.
He probably also likes taking his favourite music everywhere he goes. Therefore, a good birthday or Christmas gift ideas would be the latest portable speaker such as the JBL Flip 3 Splashproof, or the Bose SoundLink Revolve.
Also read:
---
A note from numerologysign.com:
If you want to feel that incredible, wonderful connection with your Sagittarius man, then the following information is the most important that you will read on the entire internet.
Devoted astrologer and relationship consultant Anna Kovach teaches that there are simple techniques you can use to make it HIS idea to chase you, love you and commit to you. Most women make mistakes that push Sagittarius men away.
Anna's exclusive Sagittarius Man Secrets "roadmap" works like clockwork on almost every Sagittarius man out there. It is without doubt the most comprehensive guide ever created to attracting, dating, and having a deep, loving relationship with a Sagittarius man.
The secrets Anna reveals are very powerful and should be used ethically. It's the perfect blend of Astrology, Psychology and something called Sextrology.
Summary
Article Name
20 Best Gifts for a Sagittarius Man
Description
Find the best gifts for a Sagittarius man, with 20 gift ideas! Top presents include; adventure sports, personal tech, tickets to a show and more!
Author
Publisher Name
Publisher Logo