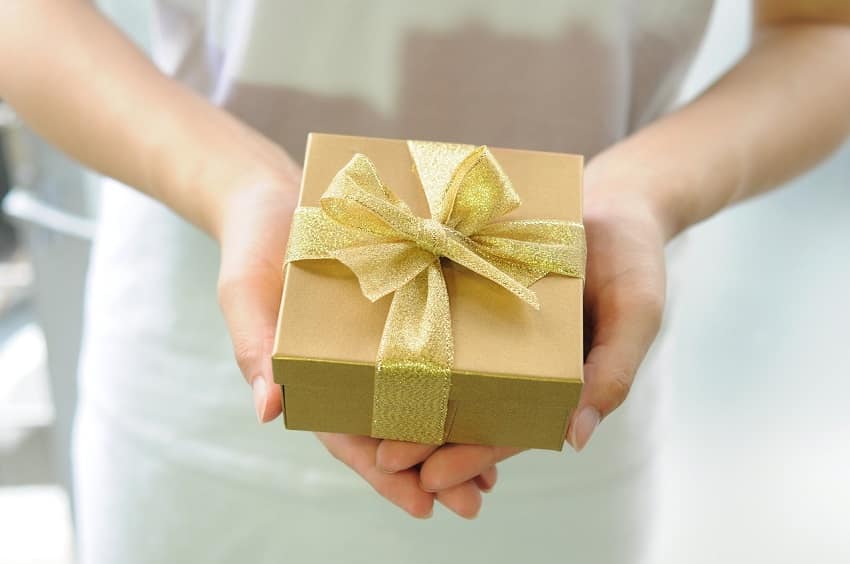 Born between February 19 and March 20, Pisces thrive in the company of other people. They feed off social energy, but genuinely care about the people in their circle. They think that everyone has an interesting story to tell and are good friends with people from all different walks of life. As they like encountering new people, they also like to be the centre of attention, and will sometimes do unusual things to gain the attention of others. So, what are the best gifts for a Pisces man?
Ruled by Neptune, Pisces men are deeply intuitive when it comes to understanding other people. This helps them connect with people and understand where they are coming from emotionally very easily. They are always willing to help other people and never hold anything back. This does mean that they can easily become drained as they give so much of themselves. Pisces' sensitivity can lead them to be quite spiritual, and they can also be drawn to the mystical and unexplained as they have a feeling that there is more to the world than they can see. This can make them very creative and artistic, and they are often artists and like to make music, or things with their hands.
The Best Gifts for a Pisces Man
1. Nice Clothes and Accessories
Pisces men like it when the attention is on them, and they know what to do in order to get all eyes on them. Others can find their behaviour a little over the top, but it isn't fuelled by ego, just the desire to surround themselves with interesting people and to make genuine new friends. Looking good is a great way to get attention in the right way, and Pisces men tend to pay quite a bit of attention when it comes to wardrobe. Something nice for him to wear will be one of the best gifts for a Pisces man.
If you want to go all out with your gift, organising for him to have a fitted suit made is a great gift, and he will probably be best friends with the tailor before the end of his first fitting. If you know the style and brand of clothing that he likes, a striking shirt or some snazzy trousers in just the right size are a great choice.
Not knowing his specific style when it comes to clothes may be problematic, in that case accessories also make an excellent gift. Why not combine style and tech with the latest Apple Sport Smartwatch. Not into smartwatches? One very popular watch brand that currently has a sale on is MVMT Watches. A nice leather belt, a stand out tie, or some attractive cufflinks are also all good ideas. When thinking about jewelry, go for something in tin or stone as these are Pisces' metals and they will boost his energy. He might like something like this Lava Stone Bracelet which also lets out scent so he always smells his best.
2. Tools for Entertaining
As Pisces men love being around people and always have a lot of friends, they love entertaining. Playing host also means that they get to be the centre of attention for the evening. Tools and toys that help him entertain at home always make a great gift for a Pisces man.
Good quality wine, whiskey and vodka are always a good staple present, as he likes to let the drinks flow freely at his house. He might also like some nice wine glasses, whiskey tumblers or shot glasses for when it comes to serving up. He likes to keep it interesting, so a cocktail making kit might also get good use in his home. He'll be in seventh heaven mixing interesting new drinks for his friends.
A Pisces man also likes for his home to be full of interesting talking points when guests come around to visit. He probably has some interesting art or posters on the walls, and some quirky book that he likes to leave out for guests to find. If you can find the perfect thing to add to his collection, he'll love it. He also likes to impress with the latest tech. Something like this LED 3D projection light could make a good addition to his collection, or this Tesla Lamp Plasma Ball, it will certainly get people talking.
3. Artistic Pursuits
Most Pisces men have a creative soul and enjoy a variety of creative outlets. He probably already has something that he is passionate about. Does he play an instrument? Paint or draw? Or does he like to make things with his hands, maybe out of wood? Whatever he is into, some new tools to help him with his trade will be one of the best gifts for a Pisces man. Get him some new sheet music from his favourite band, some high-quality paint brushes or a new sketch pad. How about some tools for woodworking, or something like this Pyrography Wood Burning Kit so he can put his signature style on what he creates.
Just because he already has something that he likes to do, does not mean that he would not like to try something new. He will enjoy finding new creative outlets, especially if they are social. Take him along to a pottery class, convince him to join a local choir with you, anything that allows him to burn his creative energy while in the company of others.
4. Something to Relax and Recharge
Pisces men are always giving their time and energy to others, and often don't know when to say no. This means that they can tend to take on too much and easily get run down. Helping them to relax can make a great gift for a Pisces man.
Think about booking a massage or spa day together. The ambience will help him relax, but he will prefer to do it with others, as unlike many people, he doesn't find being alone particularly relaxing, but he does appreciate time with friends where nothing in particular is required of him. A day out at a museum or art gallery also make for great gift ideas, as it is something that you can do together, and stimulates his creative side.
If he needs help relaxing at home, think about getting him something like this Shiatsu shoulder back and neck massager to help him unwind. If he is interested in meditation, but has never had the patience to develop a practice, he might enjoy trying something like this Muse Brain Sensing Headband. It will lead him through meditations, and also tell him when he has successfully managed to relax.
5. Something Mystical
He has probably considered meditating, even if he has struggled to get started, as it appeals to his spiritual side. Pisces men tend to be quite spiritual as they just have an innate feeling that there is something more to life, and something greater than themselves. For many, this manifests as dedication to a particular faith, for others, it shows up as curiosity in all things mystical.
If he is into the esoteric, get him something to feed his interest. A book exploring the occult and other areas of mysticism will be of interest to him. You might also consider getting him something that he can play with himself, like a Tarot deck or a rune set. Something like this natural stone rune set might be a good place to start as Pisces have a natural connection with stone, so they will get his creative and spiritual juices flowing.
He will probably also enjoy the novelty of a visit to a psychic or a Tarot reader, or having a full astrological or numerological chart drawn up for himself. While he may not be a believer when it comes to these things, he will be curious about what they have to say and will enjoy the novelty.
6. Plan a Party
As what matters most to a Pisces man is family and friends, there is no better present than time with his loved ones, especially when he gets to be the centre of attention. If you can plan the Pisces man in your life a surprise party, he will be the most grateful of recipients. If it can't be a surprise, any gathering of his nearest and dearest will be one of the best gift ideas for Pisces man.
Don't be afraid to go fancy dress or pick an interesting theme. Pisces men like to go a little over the top on occasion and will enjoy thinking of the perfect costume. Make sure the party involves an opportunity for everyone to explain why this Pisces man is important to them, he will enjoy receiving some of the positivity that he always puts out there.
Conclusion
Pisces men thrive off friendship and always enjoy being in the company of others. Time with his nearest and dearest or something he can share with his mates always makes a great gift. When he is surrounded by people, a Pisces man also likes to be the centre of attention, so anything that can put the spotlight on him, in the right way, makes a great gift idea. Although he enjoys giving as much as he can to his friends and new acquaintances, this can wear him out. Something to help Pisces recharge their batteries, maybe by exercising their creative side, makes an ideal gift.
---
A note from numerologysign.com
If you want to feel that incredible, wonderful connection with your Pisces man, then the following information is the most important that you will read on the entire internet.
Devoted astrologer and relationship consultant Anna Kovach teaches that there are simple techniques you can use to make it HIS idea to chase you, love you and commit to you. Most women make mistakes that push Pisces men away.
Anna's exclusive Pisces Man Secrets "roadmap" works like clockwork on almost every Pisces man out there. It is without doubt the most comprehensive guide ever created to attracting, dating, and having a deep, loving relationship with a Pisces man.
The secrets Anna reveals are very powerful and should be used ethically. It's the perfect blend of Astrology, Psychology and something called Sextrology.
Summary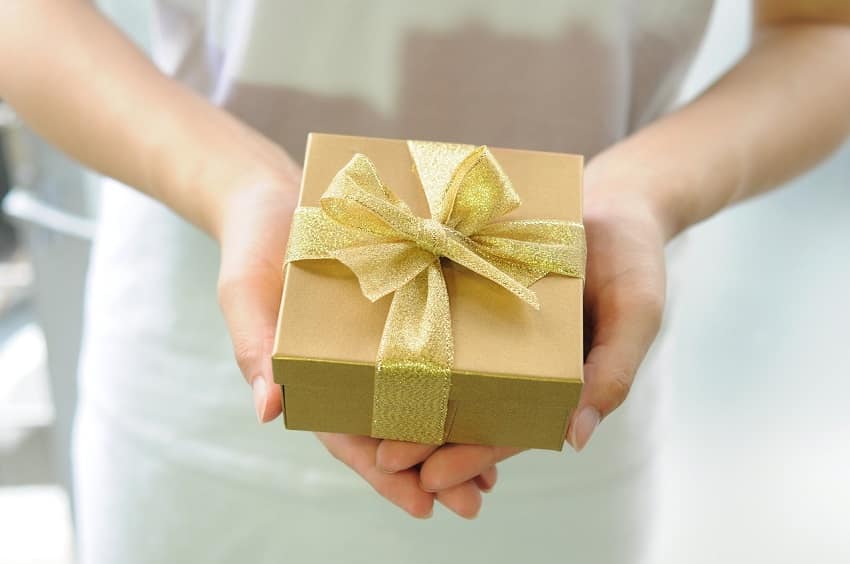 Article Name
Best Gifts for a Pisces Man – 6 Perfect Gift Ideas
Description
Find the best gifts for a Pisces man, with 6 perfect gift ideas! Top presents include; nice clothes and accessories, tools for entertaining and more!
Author
Publisher Name
Publisher Logo