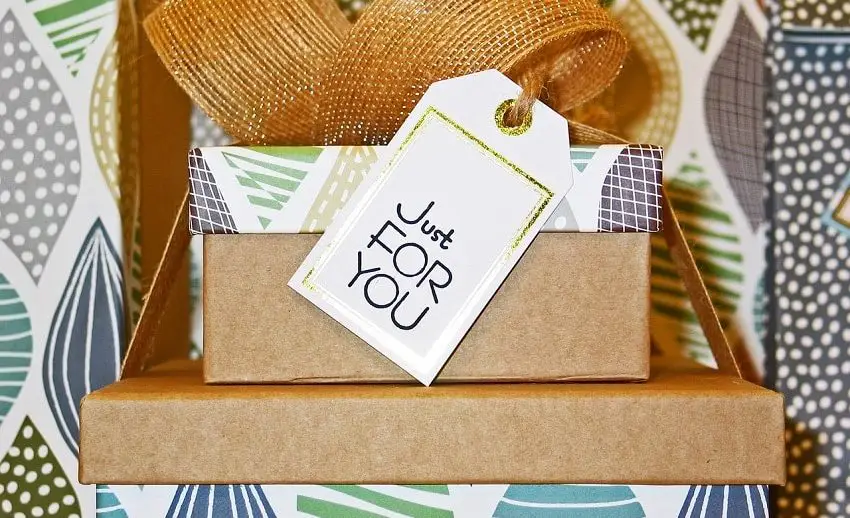 Getting a Gemini man the right gift can very difficult. More than any other sign, a Gemini man appreciates a surprise gift. While he might enjoy a useful gift, he'll get more excited about a surprise and receiving something he would never have thought to buy for himself.
Hopefully, our selection of unique birthday and Christmas Gemini man gift ideas will help you with your search!
Here are our favourite gifts for a Gemini man:
A Short of History of Nearly Everything
Gemini men love learning, and they love learning about everything! This means that they are usually avid readers. When they meet up with friends, they love to share the latest interesting fact or compelling idea that they have picked up.
One of the most interesting and best-selling books is A Short of History of Nearly Everything by Bill Bryson. His books explores the most intriguing questions that science has yet to answer.
Elon Musk Book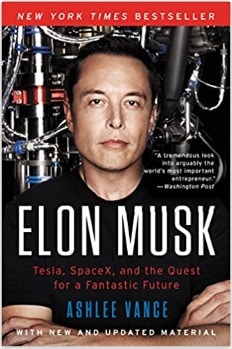 When looking for potential Gemini man gifts, you can't really go wrong with an informative non-fiction book, especially if it looks at a topic from a different perspective. One we recommended is the book above about the life and story of the world's most famous living innovator, Elon Musk.
Amazon Kindle
If he travels a lot, the latest Kindle is a good gift idea as he will be able to carry more inspiring reads with him on the road.
As well as deep-diving into a topic with a good book, Gemini men enjoy picking up short fun facts to impress his friends and get that win at the local quiz night. He might like something along the lines of a daily fact calendar.
Toilet paper

He might also appreciate some inspiration for where many of us do our best thinking (the restroom). He get a kick out of some Sudoku printed toilet paper.
Game of Thrones Mug
A Gemini gift package that contains a lot of different little gifts will appeal to his eclectic sensibilities. Make sure the mix includes fun and frivolous things like this Game of Thrones Mug (as seen above).
Novelty Toxic Gas Cone
As far as Gemini is concerned, variety is the spice of life! Many Gemini men prefer to go broad rather than deep when it comes to their interests, as they struggle to spend a lot of time on one thing.
If he has a silly sense of humor, something funny like this toxic gases danger cone for his bathroom will be a funny Gemini man gift.
Waterproof Shoe Bag
Don't be afraid to get him something useful, as long as it is also cool. Look for something like this waterproof shoe bag. Ideal for taking on holiday for putting his post-workout shoes.
Personalized Face Socks
Adding a few personalized items into the mix will reinforce that you have picked things specially for him. I'm sure he will love something similar to these quirky personalised face socks.
Don't forget to box up your presents package in a fun way. Wrap each one individually and try and change the shape of the present so it is difficult to guess what it is. If you have the time, he will love it if you can make him work for the gifts.
Electronic Travel Cable Organizer
Always looking for new fun and excitement, Gemini love to travel. They are inspired and stimulated by seeing the world, and even more so by meeting new people and seeing how they live their lives and what is important to them.
He will also appreciate things to use while on the road. He will get a lot of use out of something like this Travel Cable Organiser.
Universal Travel Adaptor
If he does a lot of international travel, a Universal Travel Adaptor makes a good gift for a Gemini man.
Waterproof Phone Case
If he is more of an outdoors kind of person, help him travel light with something like a compact pocket blanket, travel umbrella or universal waterproof case for his phone.
When he is on the road, the thing that a Gemini man is most interested in is people. He probably loves to take lots of photos with all the new friends that he makes on his travels.
Cards Against Humanity
As Gemini is a very social zodiac, they probably love entertaining. They are always the one organising a night out, or hosting the monthly poker game. Good conversation is something that they prioritise when hosting.
As a keen communicator, a game like Articulate makes one of the best gifts for a Gemini man. This game allows him to talk fast and show off his extensive vocabulary. Other word games like Cards Against Humanity also appeal to his chatty side. If he already has the game, think about one of the Expansion Packs to give the game a new lease on life.
Lightning Reaction Game
As well as games, Gemini men love technology. Why not combine the two by getting him one of the latest tech games, like the shocking game Lightning Reaction.
Stuhrling Men's Skeleton Watch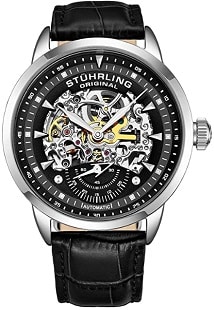 Like many men, Gemini love to have the latest gadgets or designs. They love to show their friends what cool new item they've got.
They are probably quite well informed about the latest technology trends, and may have mentioned tech that they have an eye on. One such gift which is becoming popular are skeleton watches. This high-quality skeleton watch by Stuhrling is a nice example.
Fitbit Heart Rate & Fitness Tracker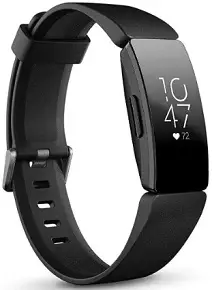 He will also appreciate the impression it makes when his friends show up and see something like this Fitbit Heart Rate & Fitness Tracker
SNAPTAIN Drone with HD Camera for Adults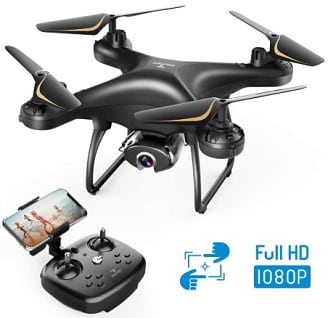 He won't just enjoy tech in the home, but will enjoy receiving something that he can take out and play with. He'll have hours of fun with the latest remote control car, like the Rabing BULCA High-Speed Remote 4WD Off-Road Rock Crawler. And of course, a fun gemini birthday gift idea is one of the latest drones.
SEGWAY Electric Scooter
As much as he likes remote speed, he also likes to have it under his feet and will get a lot of kicks out of an electric scooter like the SEGWAY Electric Scooter. It might not fly like Marty McFly's board in Back to the Future II, but it is still cool and fun.
Phone Lens Kit
With so many interests and such a large social circle, Gemini men can struggle to keep on top of where they need to be. Gemini men don't thrive on down time and like to make the most of every moment.
One of the very best gift ideas for a Gemini man is the latest smartphone. A smartphone is bit much for a gift, but a great accessory is a phone lens kit (as seen above). See his phone's camera zoom in up to x18 further with this smart accessory
Also read:
---
A note from numerologysign.com:
If you want to feel that incredible, wonderful connection with your Gemini man, then the following information is the most important that you will read on the entire internet.
Devoted astrologer and relationship consultant Anna Kovach teaches that there are simple techniques you can use to make it HIS idea to chase you, love you and commit to you. Most women make mistakes that push Gemini men away.
Anna's exclusive Gemini Man Secrets "roadmap" works like clockwork on almost every Gemini man out there. It is without doubt the most comprehensive guide ever created to attracting, dating, and having a deep, loving relationship with a Gemini man.
The secrets Anna reveals are very powerful and should be used ethically. It's the perfect blend of Astrology, Psychology and something called Sextrology.
Summary
Article Name
Best Gifts for a Gemini Man – 6 Perfect Gift Ideas
Description
Looking for the best gifts for a Gemini man? Look no further as we suggest 6 creative gift ideas that will make the perfect present for your Gemini man.
Author
Publisher Name
Publisher Logo