Finding the best for an Aries man is no easy task. When buying something for an Aries man, it's important to show that you have taken the time to think of something that they will like, rather than going with something generic.
Aries is very self-aware and very focused on their goals and interests. They know themselves and expect the people who are important in their lives to know them as well. If you really want to impress him, take the time to make it personal.
To help you in your search, we've handpicked a range of thoughtful gifts an Aries man will appreciate.
Here are Best Gifts for an Aries Man
1. GoPro
An Aries man is always planning their next adventure. It might be an overnight surf trip or a weeklong trek in the woods. Whatever he's planning, he'll appreciate capturing all the action, but is likely to forget to pause the fun in order to take a photo.
GoPros are one of the best gifts for an Aries man. Not only do they produce great quality footage, but you can strap a GoPro to your helmet and forget about it, and simply have the pleasure of reliving it all later. Whatever his sporting interest, there is a GoPro on the market for him.
For the surfer or swimmer, grab the Waterproof Digital Action Camera. If he's into climbing or cycling, a GoPro Hero 7 with Accessory Kit will mean that he can take it anywhere.
Of course, if he is into his outdoor sports, don't stop at a camera. There are probably lots of cool accessories for his favourite past times. If he is into cycling, get him the latest cycling gloves or puncture repair kit. More of a climber? Grab him some new carabiners, or a finger strength grip exerciser.
2. Stationary for Planning
Consider classic stationery like the genuine leather journal above. If he already writes his thoughts and plans down with pen and paper, then a luxury fountain pen may be a welcome addition.
One of Aries' strongest traits is that they are ambitious. They always have a goal that they are working towards, and they always have a plan for how they will achieve their goal. An Aries man will appreciate stationary they can use to keep track of their ideas and what they are striving for.
You might also consider some of the newer journals designed specifically for goal planning, such as the SELF journal or the Mountain Gratitude Journal. These all make for some great gift ideas for your Aries man.
3. The Latest Console or Gadgets
Recommended Gift: Phone Lens Kit
Most men enjoy a good gaming session and will appreciate a new game or controller for their set up. Gaming is particularly tempting for Aries men as they are extremely competitive, and it helps them get their competitive energy out.
If he hasn't already been talking about the latest game that he has his eye on, then anything that involves hunting, shooting, sports or racing will be one of the best gifts for an Aries man.
However, don't think that his competitive streak ends with computer games, he probably loves hosting a good games night where he can get competitive with his mates in person. Check out the latest new board games such as Cows Grilling Hamburgers or What do you Meme?, or go for a classic.
He probably already has Cards Against Humanity, so look at one of the Expansion Packs to give the game a new lease of life. Anything, where he can show off his talents and beat his mates in a friendly competition, will go down well.
4. Something for the Toolbox
Aries like to be in control, which means that they like to be self-sufficient. When things go wrong around the house they like to fix it themselves and, if possible, without borrowing tools from the neighbours. Check out what he has in his arsenal and see if you can make a useful addition.
You can start basic, buying him basic but high-quality hand tools that will last a lifetime. Consider something like a Dremel Rotary Performance Tool, or something hyper-modern, like a Bluetooth controlled OBDII Scan Tool. Also, don't limit your search to household tools, he'll love something that helps him work on his car as well.
As well as the tools, you can consider a nice toolbelt like pictured above, or a toolbox to help him organise and store his tools.
5. A Keepsake
As we mentioned in our popular guide to an Aries man, despite their brash and energetic nature, Aries men have a sentimental side. They will appreciate something small and thoughtful that they can keep on themselves, and wear almost like a protective charm.
Some masculine jewellery like this leather and hematite bracelet will appeal. The hematite beads that accent the leather absorbs negative energy and can help us remain calm in times of stress or worry. This will be particularly welcome for an Aries man, who will inevitably have a lot on his plate. Carrying hematite will help keep him grounded in his hectic life.
Iron related items make good presents for Aries men. Consider these stainless steel cuff links. It is the little things that make the difference between shabby and chic when it comes to suits, and cufflinks are one of the most important little things.
Aries is a fire sign, therefore they're likely to be fascinated and inspired by fire. Anything fire-related makes a good keepsake. There is something about the clinking sound when you open a Zippo that makes you think of Marlon Brando or James Dean. The Zippo, which the company began making in the 1930s, is an icon of American cool.
If they are the outdoors type, maybe a classic Swiss Army Knife will fit the bill. It is a multi-bladed pocket knife that evolved from knives issued by to Swiss soldiers from the end of the 19th century.
6. Ancestry Gifts
Recommended Gift: Ancestry DNA Kit
As we've already mentioned, Aries men are sentimental and have likely wondered about their ancestry for a long time. This popular ancestry kit is a very personal, yet thoughtful Aries man gift. It will help him connect with this past and establish a stronger bond with his family.
7. Learning Tools
Our most recommended Aries man gift seen above is the best-selling book by MJ DeMarco, The Millionaire Fastlane. Aries men are firm believers in working smart, rather than hard, and The Millionaire Fastlane is the ultimate guide to mastering this mindset.
The First 20 Hours: How to Learn Anything Fast by Josh Kaufman is another recommended best-seller. The author has explored the science of learning, especially at the early stages, and come up with a variety of strategies to acquire skills quickly. He looks at removing barriers to learning and provides tips for optimising the productivity of practice.
---
A note from numerologysign.com:
If you want to feel that incredible, wonderful connection with your Aries man, then the following information is the most important that you will read on the entire internet.
Devoted astrologer and relationship consultant Anna Kovach teaches that there are simple techniques you can use to make it HIS idea to chase you, love you and commit to you. Most women make mistakes that push Aries men away.
Anna's exclusive Aries Man Secrets "roadmap" works like clockwork on almost every Aries man out there. It is, without doubt, the most comprehensive guide ever created to attracting, dating, and having a deep, loving relationship with an Aries man.
The secrets Anna reveals are very powerful and should be used ethically. It's the perfect blend of Astrology, Psychology and something called Sextrology.
Summary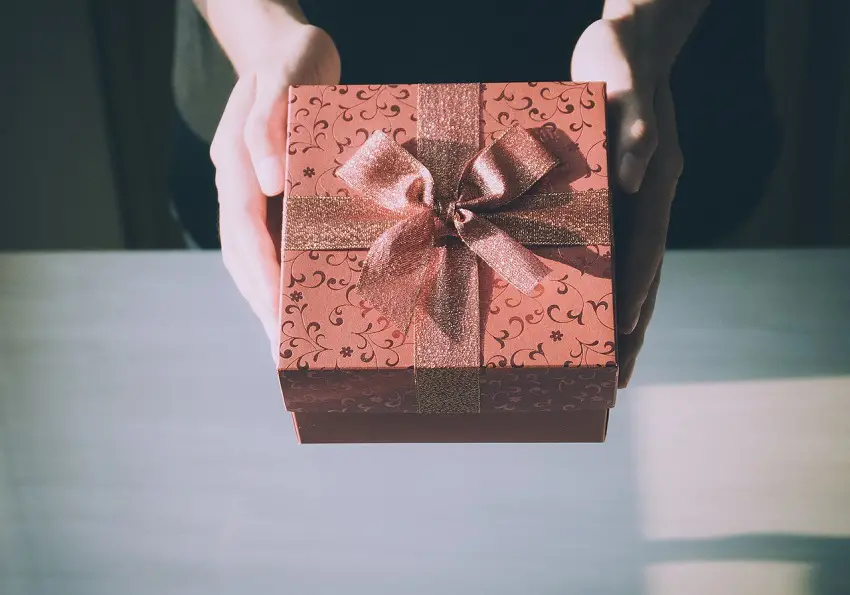 Article Name
20 Best Gift Ideas for an Aries Man
Description
Find the best gifts for an Aries man based on their personality traits. Want to find the perfect present? We list 6 gift ideas suitable for Aries men.
Author
Publisher Name
Publisher Logo