Finding it annoying that apps and phones don't provide the zodiac text symbols?
See our simple list below of the horoscope text symbols (not emoji) and Snapchat purple emojis that you can easily copy and paste. Also see our symbols and emojis for planetary houses and other things astrology.
Facebook and most phone apps include the purple horoscope sign emojis, but they don't include the simple text versions. Copy and paste the text versions above and save them in your notes. It will save you having to come back here each time you want to use them!
Zodiac Sign Text Symbols
Zodiac Sign Emojis & Dates
In August 2016, Snapchat put purple zodiac emojis next to people's username. This was simply done to users their zodiac sign.
Aries: ♈ – March 21 – April 19
Taurus: ♉ – April 20 – May 20
Gemini: ♊ – May 21 – June 20
Cancer: ♋ – June 21 – July 22
Leo: ♌ – July 23 – August 22
Virgo: ♍ – August 23 – September 22
Libra: ♎ – September 23 – October 22
Scorpio: ♏ – October 23 – November 21
Sagittarius: ♐ – November 22 – December 21
Capricorn: ♑ – December 22 – January 19
Aquarius: ♒ – January 20 – February 18
Pisces: ♓ – February 19 – March 20
If you want to learn more about your zodiac sign, see our ultimate zodiac sign guide. Also, to find out the meaning behind each symbol, see our article on zodiac sign symbol meanings.
Planetary House Text Symbols
Sun: ☉
Moon: ☾
Mercury: ☿
Venus: ♀
Earth: ⊕
Mars: ♂
Ceres: ⚳
Jupiter: ♃
Saturn: ♄
Uranus: ♅
Neptune: ♆
Pluto: ♇
Why do Astrology Signs Have Text Symbols?
The basis of the astrology symbols used to represent the planets and the zodiac are an Astrology shorthand that was used in medieval Byzantine codices, but updated and modified during the European Renaissance, and then made into Emojis by modern day programmers.
Using Star Sign Emojis
Our ancient astrologer ancestors used glyphs to represent various aspects of Astrology just to make life easier when recording the position of the planets and writing horoscopes.
Now you can do the same with the Emojis on your cell phone. Ah technology, giving us the things we have already had at our fingertips for thousands of years.
Summary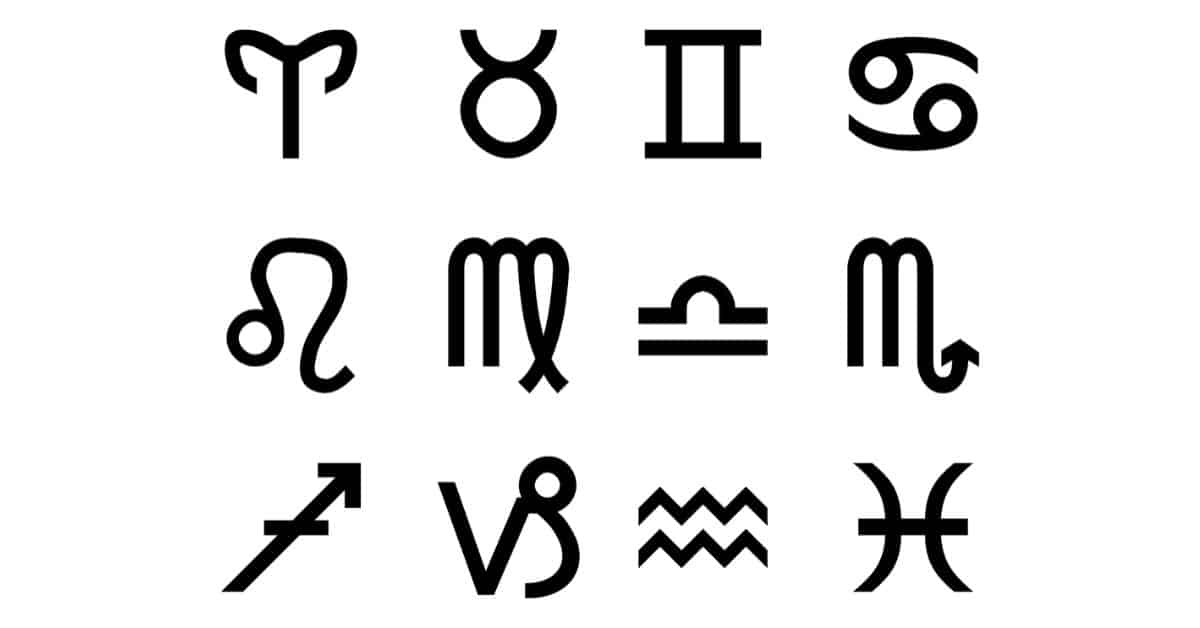 Article Name
Zodiac Text & Emoji Symbols (Simple Copy & Paste)
Description
Find the zodiac text symbols & emojis in an easy copy and paste list. Also, find out what each symbol means and what zodiac sign you are.
Author
Publisher Name
Publisher Logo