Are you interested in knowing what the stars have to tell you this week about love and relationships? Here we present the weekly love horoscope based on the current planetary weather. The planets of romance are making some powerful aspects in the sky this week along with a New Moon in Cancer and a partial solar eclipse. During eclipses emotions are often heightened and all the information you need to make a decision is not available to you until after eclipse has passed. Here are some dating tips for the week ahead of July 8th-14th 2018. 
Trying Really Hard to Get Your Way
The beginning of this week starts off with a fixed grand square between Taurus, Leo, Aquarius, and Scorpio. This means that planets in each of these signs are "facing-off" with each other. These four signs are fixed, meaning they operate through the modality or have a quality of being headstrong and at times inflexible.
As Mars is now retrograde in Aquarius we have a great chance of emotional outbursts and tension in our relationships. Mars is part of this grand square highlighting the power our relationships have over us. This is a time to communicate and over communicate! Mercury is in Leo opposite Mars and our communication skills are necessary in order to keep our relationships running smoothly right now. 
Finding balance in love is possible when you utilize the planetary energy available to you. If you have stubborn tendencies with your lover do something to break up your normal responses. Find a way to be spontaneous. Embrace the dreamy fantasies you would like to explore with your partner.
Mars in retrograde can be a challenging time astrologically as it puts the breaks on our typical ways of expressing passion. Your will and motivation may feel more "stuck" right now. A good way to get what you want is to speak to your base needs. Nourish yourself with food, sex, and pleasure in order to get through this transit with your lover!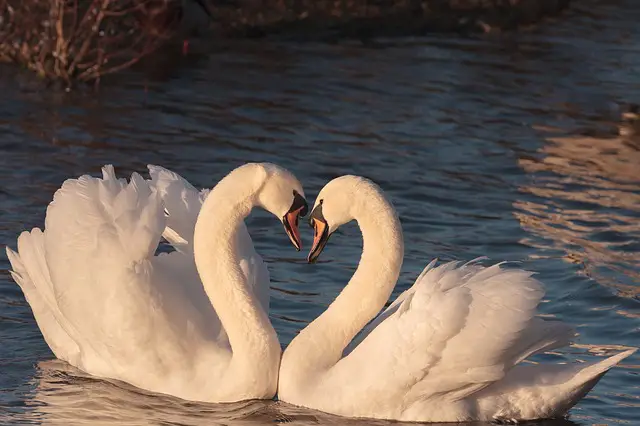 Precise About Love: Venus in Virgo
On July 10th 2018 the planet of love, Venus, will transit into the zodiac sign of Virgo. This transit brings with it a very distinct energy for your relationships. The star sign Virgo is associated with being very particular and able to narrow down ideas to the finest detail.
As Venus moves into Virgo you will become more precise in how you express love. You will be particular about who you date and how you date. Venus spends about a month in each sign with the beginning of the transit having the most energy behind it. 
While Venus is in Virgo your lover may suddenly seem pickier than usual. This is not a time for one night stands or quick romantic hook ups. Venus in Virgo is considerate and discerning. You will choose your lovers carefully during this time. You may be more cautious in dating. The preference will be to take your time and really get to know someone's character inside and out before jumping into a relationship!
New Moon Means New Love!
The New Moon in Cancer on July 12th is a very a romantic transit. During this time there can also be an element of moodiness to your relationships as Cancer along with the Moon are associated with feelings and emotions. Dating at this time can have a very profound impact on your love life.
There is a very intense vibration due to the planet Pluto in Capricorn making an exact opposition to the New Moon in Cancer. Pluto's energy will add an element of mystery to your romantic interludes. Some powerful emotions may come to the surface at this time. You will have the opportunity to deeply connect with someone through sex, love, and romance. Penetrating the depths of your soul with another person will help you bond on an emotional level. You will be driven during this time to create intense experiences with your significant other. There will be an impulsive drive to get to the heart of something.
A particular dreaminess will accompany this New Moon in Cancer. Something unexpected may happen at this time. You may get the sudden impulse to run off with someone and start a completely new life with a lover. Taking a leap of faith in love will bring you exciting romantic opportunities! Be open during in order to make the most of the current planetary energy available to you.
This New Moon is accompanied by a partial solar eclipse, meaning part of the Sun's light is blocked during this time (what is a partial solar eclipse?). Waiting to make any major life decisions is typically advised for after eclipses in case you are missing out on some valuable information! Of course, that can be very difficult when it comes to love and romance. 
Settling In

 
The week ends with a harmonious aspect between Venus and Saturn. At first glance the stern energy of Saturn does not seem to mix well with Venus. In this case however, the two are getting along very well! The disciplined nature of Saturn in Capricorn is blending cooperatively with the needs of Venus in Virgo. This is an excellent time to settle in to a relationship.
Spending quality time with someone you love will help bring your true feelings out. Hiding away for the weekend with your lover away from the outside world will bring a very romantic vibration to your partnership. So much emotional energy exists around the New Moon that you will want to cap your week off with some relaxation. Spend time with your lover in nature, hiking, swimming, or on an evening walk. A gentle vibration of love and romance can flow easily between you. A deep respect for each other resonates within your relationship at this time. 
In Conclusion
The week of July 8th to the 14th 2018 continues to provide plenty of opportunities for new love and romance. If you are in a relationship you have the opportunity to grow more deeply connected to your partner. Remember that while Mars is in retrograde your drive and energy will be more passive and less active. Going with the flow is the best way to move with this energy when it comes to dating! How is the love horoscope for the week of July 8th-14th 2018 shaping up for you?
Summary
Article Name
Weekly Love Horoscope July 8th -14th 2018
Description
Here we present the weekly love horoscope based on the current planetary weather. Here are some dating tips for the week ahead of July 8th-14th 2018. 
Author
Publisher Name
Publisher Logo